Master Plan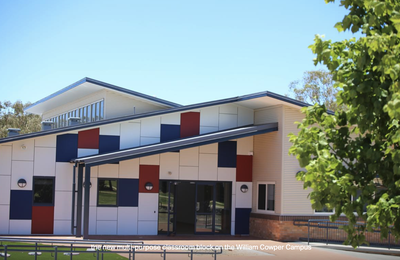 Calrossy is excited as our future plans begin to take shape. The first stage of the Master Plan included a new, engaging learning space on the William Cowper Campus.
This new state of the art multi-classroom block is now open and delivers fresh flexible learning areas for our students, including a Performing Arts area, Visual Arts space,Design and Technology classrooms, four Science labs, general classrooms, plus storage prep and student and staff amenities.
Just recently announced was the next stage of the Calrossy Master Plan. This will include a second building on the William Cowper Campus, to support the teaching of Creative and Performing Arts for our Junior and Secondary School students.
Meantime, other Master Plan items being completed include;
On the Junior School campus, rooms adjacent to Years 1 and 2 are being prepared as Kindergarten classrooms. Other upgrades are also taking place.
On the Brisbane Street Campus we are preparing a new gymnasium, change rooms and increased indoor and outdoor independent study facilities.
In Boarding, Ashton and Chapman House are being upgraded as part of the Master Plan to enhance our residential facilities on the Brisbane Street Campus. This work will continue into Term 1, meaning that some of our Boarders will commence 2021 living in Gloria Thew House or Thew Cottage. The Boarding team will share the fine details of who is living where, closer to the commencement of Term 1, 2021.
This work helps pave the way for Calrossy's future accross two growing and dynamic campuses.