Foundation
A small gift today, can carry the future of tomorrow's generations.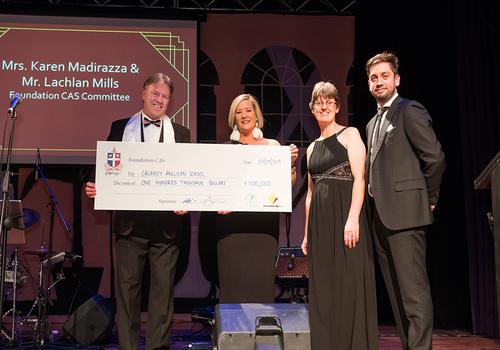 Calrossy has always championed a culture of charity and benevolence. Bursaries and scholarships were supported in the earliest days and this continues today along with support for our future resourcing, construction and development projects.
In this our Centenary Year it seems the perfect time to take the Calrossy charity a step further. Together with the Community Development Office, the Calrossy Anglican School Foundation (Foundation CAS) is the body through which the philanthropic, corporate and community initiatives of the School are advanced, as well as supporting the growth of Calrossy into the future.
The funds raised through Foundation CAS will be used to provide essential financial support for important infrastructure developments, library resourcing, plus scholarships and bursaries for day and boarding students. Any gifts can be directed into a fund of your choice.
How one gesture of generosity forged a family legacy
---
If you would like to speak about Foundation CAS or any of the fundraising projects Calrossy is involved in, please contact the School Development Coordinator, Mr Michael Wilson, on 5776 5100.
---
If you would like to make a contribution to our Foundation CAS, either as a general donation or to a particular Fund.
Email: foundation@calrossy.nsw.edu.au

Call: Community Development Coordinator, Michael Wilson on 0415 452 263

Online: Donate Now
All receipts contain the Foundation CAS name, ABN, date etc for full tax deductibility.
Online Instructions:
From the main menu choose:
Donations - Tax Deductible Donations -
Then choose the 'Fund' to donate to specifically ie:
Building Fund Donation, or
Bursary Fund Donation, or
Library Fund Donation, or
Scholarship Fund Donation
Options are then $25, $50, $100 (or multiples thereof) or a chosen amount.