Foundation Management
The Foundation CAS Committee has been formed to help steer this exciting endeavour. It includes representatives from all areas of Calrossy's diverse community.
The current Committee as of April 2019 is;
Board Member Mrs Karen Madirazza (Chair)
Board Delegate Mrs Kim Scott
CAS Executive Mr David Smith
CAS Executive Mr Hugh Castleden
P&F/Staff/Alumni Mr Lachlan Mills - Alumni (2013)
P&F/Staff/Alumni Mr Michael Wilson – Staff/P&F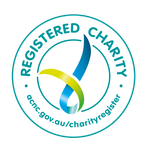 ---
If you would like to make a contribution to our Foundation CAS, either as a general donation or to a particular Fund.
Email: foundation@calrossy.nsw.edu.au

Call: Community Development Coordinator, Michael Wilson on 0415 452 263

Online: Donate Now
All receipts contain the Foundation CAS name, ABN, date etc for full tax deductibility.
Online Instructions:
From the main menu choose:
Donations - Tax Deductible Donations -
Then choose the 'Fund' to donate to specifically ie:
Building Fund Donation, or
Bursary Fund Donation, or
Library Fund Donation, or
Scholarship Fund Donation
Options are then $25, $50, $100 (or multiples thereof) or a chosen amount.