Agriculture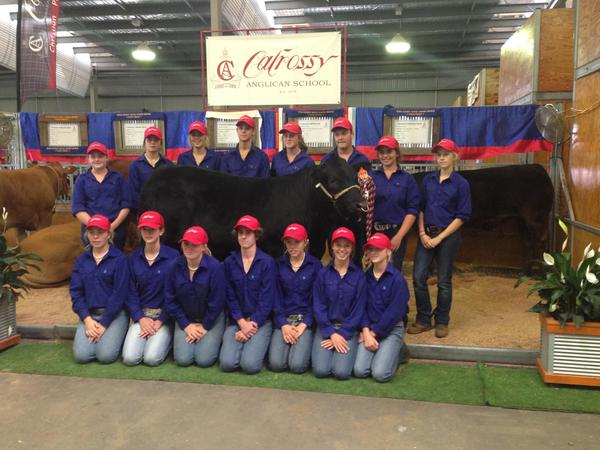 The Calrossy Cattle and Sheep Teams allow students to experience a range of practical activities and develop a wider range of skills involving the judging, handling and preparation of cattle and sheep for show and sale.
The Calrossy Cattle Team has an outstanding record of performances in both school and open competitions with our students regularly receiving awards such as Grand Champion Parader and Champion Junior Beef Cattle Judge at pretigious shows.
The Cattle Team and Primary Industry students are heavily involved in all management activities and decisions involving the school's very own Shorthorn Cattle Stud, Kamilaroi Shorthorns, based at the school farm, Tangara. Kamilaroi Shorthorn have been widely acclaimed achieving top prices for bulls sold at national sales and stud genetics sold to countries around the world. All students are welcome to become part of the Cattle Team from Year 7 onwards as a co-curricular activity, outside of or in conjunction with their Agriculture studies at school.
Calrossy also has a White Dorper Sheep stud based, where students have the opportunity to be involved in all husbandry practices associated with the breeding, showing and sale of the stud dorpers.
Stock Appraisal can be taken as a Performance Elective from Year 8-10 is a practical course where students are exposed to the handling, use and assessment of all types of agricultural products from sheep, cattle and horses through to grains, fruits, fleeces and meat.