Sport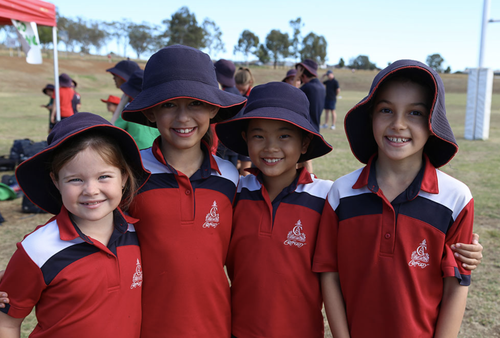 An ability to participate, a healthy competitive spirit, and teamwork skills are essential elements in the development of well-balanced children. For this reason, sport is an integral part of life school life at Calrossy and runs alongside the PDHPE curriculum.
Students from Prep to Year 12 will develop skills across a wide range of sports including but not limited to; water polo, hockey, cricket, basketball oz tag, netball, swimming, cross country, athletics and horse sports. Calrossy has a House system established across all campuses that fosters values of teamwork, sportsmanship and comradery.
Junior School
Special programs are run throughout the year targeting specific sports and health issues, such as gymnastics, dance, basketball, hockey and Healthy Harold.
Calrossy enters a number of school teams into local competitions and all students are encouraged to participate.

Secondary
All students, including Boarders, are encouraged to participate in team sports, with sport and fitness also offered as electives in later years, alongside PDHPE. Sport and a focus on health are seen as an essential Wellbeing tool supported throughout the School.
The School's membership to Hunter Regional Independent Schools (HRIS) provides pathways for State and National representation for students of all ages.