Calrossy Anglican School to expand prep school as it celebrates first ever prep class to graduate Year 12
Story courtesy of the Northern Daily Leader.
A GROUP of Tamworth students are creating history as the first ever prep class to graduate from Calrossy Anglican School.
Calrossy's inaugural prep class in 2008 will graduate Year 12 this year, and were recognised during a special Zoom assembly on Friday.
As the school's transitional education program goes from strength to strength, Calrossy has also expanded prep in 2022 to offer programs three, four and five days a week.
Head of Junior School Claire Dalziel said the expansion is due to a demand for more flexibility from families. She said the school has been celebrating the growth of prep this year as it marks the special graduation milestone of that very first class more than a decade ago.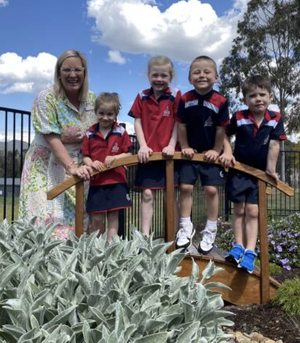 "Prep originally grew out of the need for a place to go in that year before school," she said.
"Parents particularly wanted somewhere where the kids were taught by early childhood teachers and they could learn their social skills and have really good play-based learning.
"It was hugely popular when it first started and has continued to be.
"Over the last few years we have grown it to become a three day program with two classes to a three and a five day program, and now a four day program as well."
Ms Dalziel said the classes, aimed at preparing children for kindergarten, teach school routines like how to interact and play with peers, how to share and how to work as a group.
"We build their early literacy and numeracy skills through play and give them an understanding of learning," she said.
"Children also learn Japanese, play sport, participate in cross country carnivals, athletics, library and music lessons - so they have all these opportunities that some families might find really difficult to get to during the week."