Calrossy distance ed a "game changer"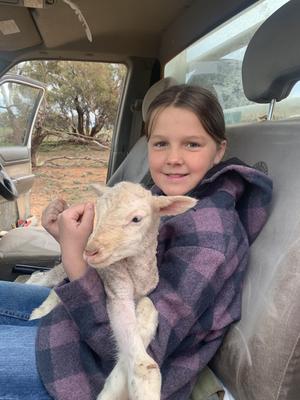 "eCalrossy has been a complete game changer for our family!"
They are the words from mum Bree Wakefield whose 11-year-old daughter Alice is enrolled in Calrossy's distance education program dubbed eCalrossy.
Alice is part of the School's new Stage 3 program which began offering distance education to Year 5 and 6 students this year.
"We first heard about eCalrossy when some of our friend's children enrolled in Year 7 in the first year of the program. We heard so many great things about this new form of Distance Education and wondered if Calrossy would look at starting a Stage 3 program," says Bree.
They asked and Calrossy delivered with Stage 3 kicking off in 2023 and the school now offering distance education for students from Year 5 to Year 9.
Bree and her husband, Ryan, and Alice live at Banoon Station, 75 kilometres north-east of Mildura. It's a sheep and cropping property in Southern Far West NSW. Their closest capital city is Adelaide and that is where Alice's two older brothers, Angus and Harry, attend boarding school.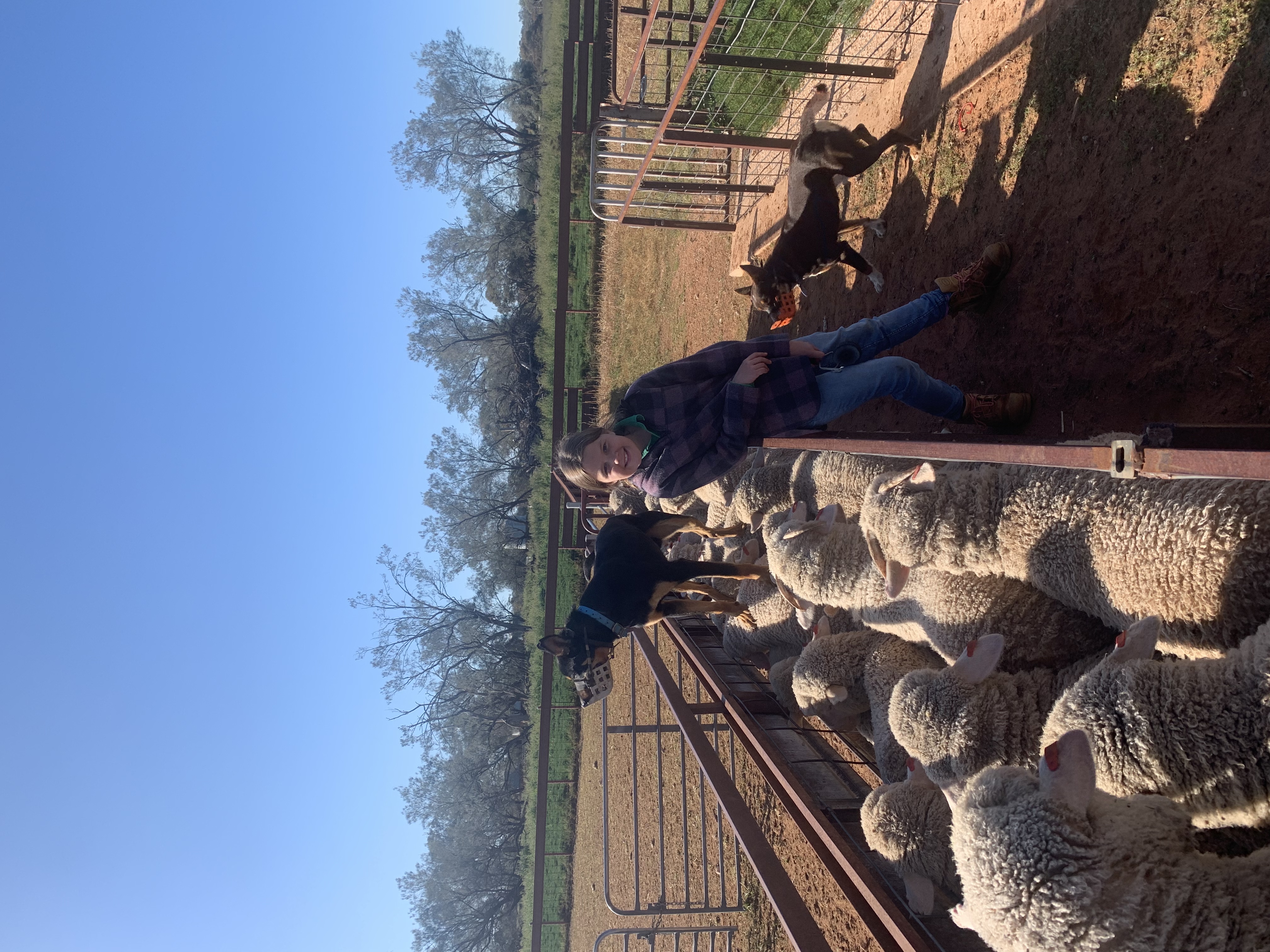 It's a long way from Tamworth but the family say it's worth it.
"We were keen for an alternative to School of the Air, that would help to bridge the gap between our children finishing their primary years through distance education and then heading off to boarding school for their secondary years," says Bree.
"We also wanted a distance education program that would be more interactive and engaging for Alice, as it can be quite lonely on the property with both her brothers away at boarding school."
"eCalrossy has been a complete game changer for our family! Alice loves her school day and is eager to jump online each morning. She is clearly engaged and although it is virtual, it provides the interaction with her teacher and peers that she had been missing. Social interaction is so important, especially in the older years of primary school," Bree says.
Alice agrees.
"I like that I get to interact everyday with the other kids in my class. Mrs Truter is so kind!
My favourite subject is Japanese, as I have always wanted to learn a different language," says Alice.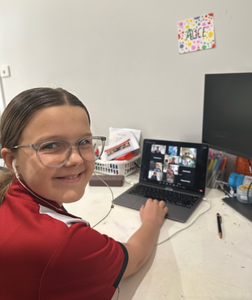 One of the features which parents and students are finding invaluable about Calrossy's distance education program is the added opportunities and practical learning provided to students through residential sessions during the holidays, which focus on PDHPE, Science, Technology and wellbeing activities.
"We found the Residential School in January a great way to introduce Alice to eCalrossy and she was able to spend valuable time with her peers, setting up firm friendships before the school year began. We also loved that Alice was able to experience what it is like being a boarder, as she will go away in Year 7, it is great for her to build an understanding of boarding life in small doses," Bree says.
Alice describes the residential sessions as fun and a great way to meet classmates, even if it is a 1100 kilometres one way to Tamworth.
"I loved staying in the boarding house and getting to know the other eCalrossy kids.
I am really looking forward to going back to Tamworth in June," Alice says.
But the opportunities don't end there with Calrossy's distance education students invited to go on annual year camps and attend sports carnivals with the internal students.
This year Alice went on the camp which was a three nights at Milson Island Sport and Recreation on the Hawkesbury River.
"It was definitely worth the huge effort to get her to Tamworth and back, not only did she have incredible experiences at Milson Island but also made lots of new friends from the Calrossy day school, whom she loves to catch up with on her eCalrossy lessons from time to time," Bree explains.
For Alice's parents it was an opportunity not to be missed.
"We have always found that school camps are a valuable experience for our children. They provide experiences that they would not have on our property and also face to face time with their peers… We picked Alice up from Tamworth and she talked nearly the whole way home about the new friends she made, activities that she loved at camp and every detail in between!"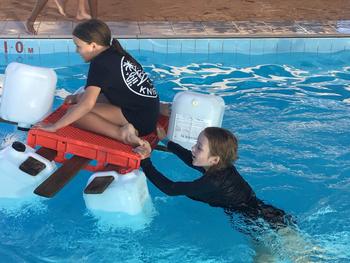 "Alice was one of only two Year 5 eCalrossy students who attended camp, so we are super proud of her for being brave enough to go along. The school were very supportive and Alice was able to fit in with the day students really well."
Joining her on camp was eCalrossy classmate, Archie Nevill. Archie lives at "Blantyre Station", around 90 kilometres north east of Menindee, roughly 930 k's, or a 11 to 12 hour drive, from Tamworth.
For the Nevill's going on the camp was an easy decision.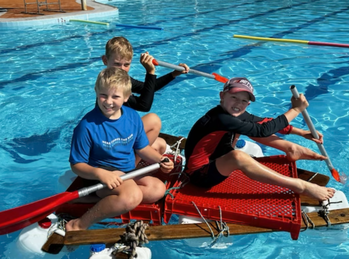 "There was never any doubt that he wouldn't go to camp but after he returned from the first residential it was the only thing he could talk about for most of the term. It was very fortunate for us that his older sister Charlotte (in Year 8 eCalrossy) also had camp the same week, so it was an easy decision to make the journey for them to attend," explains Sally, Archie's mum.
Sally says the extra opportunities of eCalrossy are invaluable.
"Let's just say Archie didn't draw breath for the first hour in the car! He was just so excited that he got to go on camp and his first camp at that! He is looking forward to the next one already," says Sally.
Archie and Alice agree.
"It was great, a lot of fun. My favourite part of camp was the BMX track… it was nice to meet the other kids and they were very friendly and made me feel included," Archie says.
"Amazing! I got to meet so many new people and now I have lots of new friends! I was a bit nervous to go on camp but everyone made me feel very welcome. It was a long way to Tamworth, but completely worth it to go on camp," recalls Alice.
Alice and Archie will be back in Tamworth soon, with the next residential session for eCalrossy will be held during the first week of the upcoming school holidays.