Calrossy best performing school in region in HSC 2021
The results are in for the 2021 HSC and Calrossy is celebrating another amazing set of achievements across the cohort.
Among the highlights;
Calrossy is once again the top performing school in the New England and North West based on the success rate.*
Seven ATARS above 95.
Three top 10 in the State places.
50 Distinguished Achiever (top band) results.
One All Rounder student, with top band results in all courses.
30 percent of students achieved at least one top band result.
The results of students beneath the top bands were also very good – with 20 subjects scoring significantly above the NSW average. Agriculture was 11% above the state average, Primary Industries was 9% above, PDHPE and Physics were 8% above and Biology and two other Sciences were 5% above.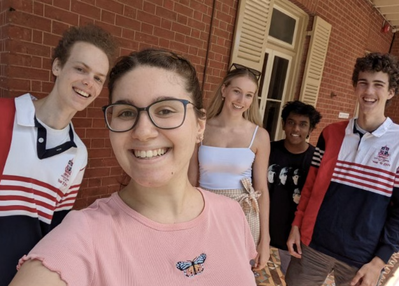 Principal David Smith said "congratulations to students and teachers on these excellent results. I am extremely proud of this cohort who have negotiated all sorts of challenges. I have no doubt they will thrive in their exciting futures beyond school. Thanks for all you have done to support the students."
Check back here shortly for further details, as we continue to crunch the numbers.
*success rate is the percentage of top band results out of the number of HSC entries.