Calrossy representation on the Tamworth Regional Youth Council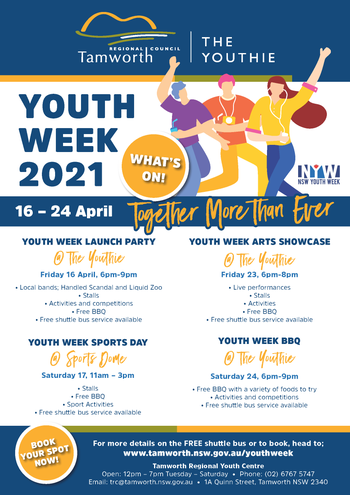 Congratulations to the following Calrossy students who will make up the 19 person Tamworth Regional Youth Council. Students Lily Ausling, Callum Davies, Meg Watson, Mannat Uppal, Calli Nagle and Tahlia Barwick have all been elected members.
The Tamworth Regional Youth Council is the representative body for young people in our region, who meet monthly to discuss relevant issues in our community. They also plan and organise a number of events for youth in the region. They have been actively involved in planning activities for the Tamworth Regional Council Youth Week which will be held from Friday, April 16 through to Saturday, April 24 at the Youthie and Tamworth Sports Dome. Please see the attached flyer for more information on this event.
To read the profiles of our student and hear why they decided to be part of this important initiative for our community, please click here https://www.tamworth.nsw.gov.au/about/the-council/youth-council