Calrossy student on NSW Youth Parliamentary Council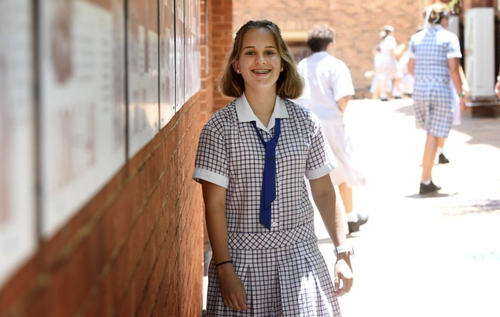 Covid-19 has presented more opportunities for Tahlia Barwick to discover herself and pioneer a way forward for youth during her part of the NSW Youth Parliamentary Council.
The Calrossy student is almost three quarters through the program and has learned a lot about herself, about the region, and about the issues affecting both metropolitan and regional NSW.
"It started a bit later because of Corona, but we've had two online meetings and one face to face one," she explained.
"If anything, doing things remotely has given us the chance to meet and talk with some organisations that we otherwise wouldn't have."
The things Tahlia sees in Tamworth: the impact of disasters on the mental health of young people, and the options available for health and education.
She said she's learned a lot about the issues facing metropolitan areas on the flip side too, such as socio-economic divides, and other issues she's never really thought about before.
Callouts have now been put out for the next round of participants, and Tahlia said she would highly recommend it to anyone with a thirst for knowledge and desire to help the wider community.
"You learn a lot about yourself, about what you believe in and what you can do as a young person," she said.
"I think it's very empowering to go over there and talk to other young people, you learn so much from each other, it's a great place to explore your own ideas and your own interests."
She's been able to consult with different organisations and government bodies about issues that involve young people, and give her opinions on new, upcoming legislation and new initiatives.
The council is currently working on a policy brief and conducting research on vaping with young people and intergenerational trauma.
"We have a discussion at the beginning of a meeting and each member can discuss their ideas and speak about something they've noticed in their community, and we vote on the two most important ones which will be more researched and put into a policy brief," she explained.