Alumni Scholarships honouring outstanding community members
Foundation CAS is integral in supporting the future growth and development of Calrossy Anglican School.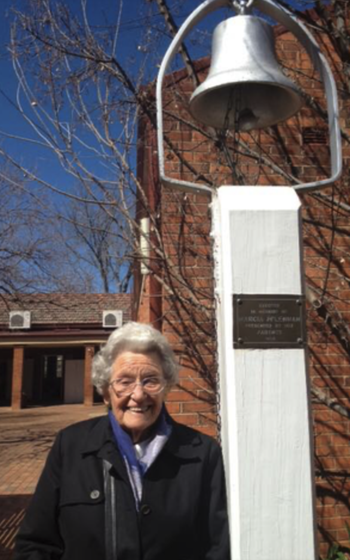 The Foundation Committee is conscious and aware of the significant history of the school over the last 102 years. During Calrossy Centenary in 2019 two new scholarships were established to recognise the significant contribution made by Mary England (Melville 1943) and Ms. Ruth Munro (long-term staff member), both who impacted on many generations of students and alumni.

Chair of the Foundation Committee Mrs Karen Madirazza said, "We are very grateful for the support of the Calrossy Alumni and our wider community who are investing in the Calrossy of tomorrow through Foundation CAS. As I have learned of Mary and Ruth's contribution to Calrossy, it affirmed for me that they were unique and special characters who have left a wonderful and unique legacy. Our Foundation committee was delighted to create scholarships in their names".
Calrossy Anglican School Registrar Mrs Rachel Marchetto shared, "It has been a privilege to talk to many of our Alumni, wanting to enrol both their sons and daughters at Calrossy Anglican School. Hearing stories of past students and connecting with families, parents, grandparents, aunts and uncles has been an encouraging and rewarding experience. Our alumni's involvement in Calrossy today is one which reinforces the strength across our whole School community".
2021 has welcomed the largest number of Alumni enrolments and enquiries for some time. Some of the family connections can be traced back to four generations. The values and principles that have been embedded here since 1919 and across our history remain today. The current students of Calrossy are thankful for the generous support of our community who are supporting Foundation CAS for the betterment of tomorrow.
We encourage our Alumni community to support the legacy of Mary England and Ruth Munro with donations to the Foundation Scholarship Funds so that they can continue to make an impact in the lives of current and future students.
If you would like to make a contribution to Foundation CAS please follow this link FOUNDATION CAS - DONATE NOW
All donations to Foundation CAS are fully tax deductible.