Eight things every parent should know about Social Media
Calrossy invites you to attend a special information sessions for parents and carers called "The eight things every parent should know about Social Media"
Every modern parent faces the dauting task of raising tech natives - children dwelling deep in the technological jungle. Whether it's social media, gaming, education, entertainment, or love, romance and sexuality, this is their world. The two most serious and potent risks affecting young people are pornography and social media, which shape their attitudes, behaviours, and identities in ways never seen before. So how as parents, do we protect, prepare, and navigate them through these powerful challenges?
Calrossy will be presenting two parent and carer information sessions called "Eight things every parent shoudl know about Social Media" on Monday 14 and Tuesday 15th of November which will explain the latest research on this topic, why our children are at risk, and how parents can gain the tools and confidence to help them.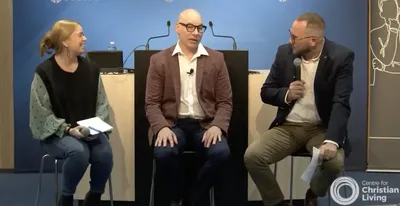 These sessions will be presented by Dr Marshall Ballantine-Jones who completed his PhD with the Discipline of Child and Adolescent Health, Medicine Faculty at Sydney University.
His research focusses on reducing the negative effects of pornography and sexualised social media behaviours on adolescents. He is currently the CEO of DigiHelp Publishing, who develop school-based solutions for online behaviour challenges. He has degrees in Political and Social Thought, Economics, Business Systems, and Theology.
To attend either of these sessions, please register here
We hope to see you there.