Goldsworthy Oval gets a makeover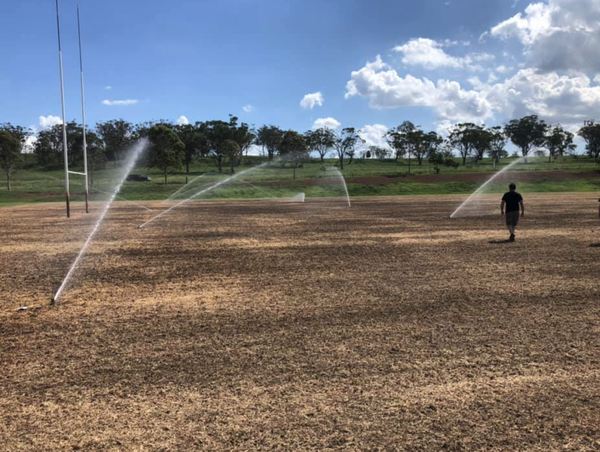 A huge thank you to the Calrossy P & F with a special mention for BASF Agricultural Solutions, the Weik Family and Russell Ison, and Simpson House Boarders for their recent help getting the William Cowper Campus' Goldsworthy Oval sprayed and reseeded ready for the coming Rugby season.
The Calrossy First XV's were on hand last week to check out the progress. The Simpson House Boarders helped supervise the work that took place on the weekend. The Sportsmaster blend is now in, we are watering from our dams with the irrigation system and looking forward to the Oval's new lease on life in around 10 weeks time.
The Primary Oval is also undergoing a makeover to make it more enjoyable and usable for our students.