Hair today but gone tomorrow
Story and photos courtesy of The Northern Daily Leader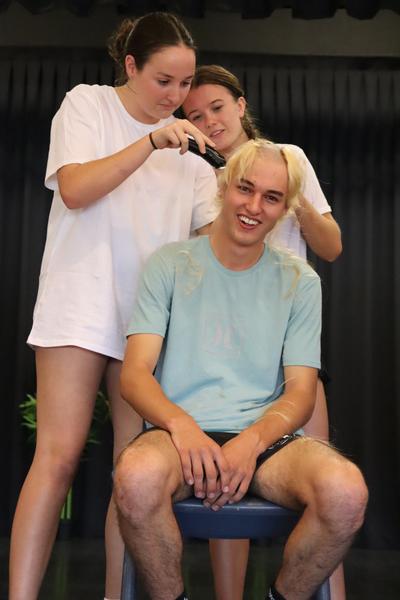 A FRESH round of Year 12 students went home from school on Thursday with no hair, or less hair, for a good cause.
Calrossy Anglican School has a long standing tradition of partnering with World's Greatest Shave to raise money, SRC representative Jack McDonald said.
Donations have been made from students and staff, parents and friends, local businesses and sponsors, and live and silent auctions.
"We started asking questions about who's been affected, and we found that a lot of people in our school have been affected by, or have family members who have been affected by leukaemia and other blood cancers," Jack said.
"For a lot of people, this is a charity really close to their heart because it is so good at supporting people, paying for accommodation when they need to go to Sydney, and it's a great charity for regional areas and people when they need to go get life saving treatments in Sydney."
The power to shave school captain William Doyle's dyed-blonde, curly locks was auctioned for $570.
"I'm very proud of that fact and just glad that it's all going to a good cause," he said.
"If I can make a difference to someone, especially young people suffering from leukaemia, then it's worth it to me."