Co-Curricular clubs
Students have a vast range of extra activities available to them to explore and develop their interests from the environment through to chess, Christianity and robotics.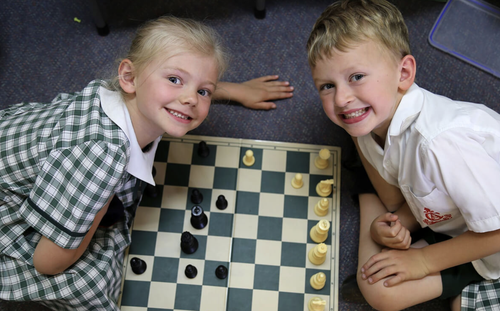 In Primary they include:
Chess (Calrossy enters Primary Chess Teams in various State and Regional Chess Competitions, students are encouraged to meet and practice at lunchtime sessions with mentors).
Junior and Senior Science Club (These target budding scientists with a curiousity for the world and a focus on pratical science based activities and investigations).
Enviro Club (This club focuses on making changes around the School and the local environment, including recycling, tree plantings and waste free lunch days).
Vegie Patch (Food recycling, catching chickens, feeding the worm farm, and planting bean seeds have all been part of the lunchtime vegetable patch club this year).
Light at Lunch (Students explore the Christian faith and values and how they relate the world they live in).
Coding and Makerspace (Students explore coding, robotics and have fun exploring the resource of our Makerspace, such as 3D printing, bee bots and mircobits).
In Secondary they include:
Chess (as above)
Media Team (Students take part in photography/video exploring media opportunities and stories they can share from around the School, working with the IT Intregator and Marketing team).
Innovation (Robotics, coding and Makerspace projects).
Christian Clubs (Students are encouraged to attend these lunchtime sessions where they can explore and discuss various faiths).
Duke of Edinburgh (Students are supported to attain the registration levels of the Duke of Ed as they participate in various service and skill based activities).