Inspiring a love of Music is Lucy's way of giving back.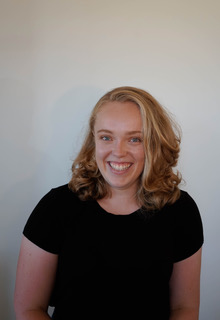 Today we received some fantastic news from Calrossy Alumni, Lucy Cantrill (Class of 2017). Lucy is currently living in Sydney and attending the Sydney Conservatorium of Music where she is completing her third year of Music Education. Lucy has recently written and illustrated an interactive eBook for children to learn more about music and musical instruments. Lucy has designed "Molly's Musical Muddle" to inspire a love for music in the younger generations and said that she wouldn't have been able to write this book if it wasn't for the support and encouragement of the Calrossy Music Department which she was a part of for six years. Lucy also said the book was a way she could give back and say thank you to everyone at Calrossy.
Calrossy Music Director, Mrs Naomi Turner said, "The children in our Primary School in particular will love the funky and not so 'funky' sounds included in the interactive experience, as well as the clever illustrations to capture the humorous side of learning musical instruments and we congratulate Lucy on this wonderful initiative!".
If you would like to download a copy of the FREE ebook it is available at the Apple book store or click here: https://books.apple.com/book/mollys-musical-muddle/id1527945023