Introducing Sophie Jones
Introducing one of Calrossy's Year 6 teachers, Sophie Jones, who is now in her second year at our school.
Miss Jones was drawn to Education after initially studying Psychology and Sociology at the University of New England.
"I was influenced highly by my mother who is a teacher and felt that the two fields of Psych and teaching gelled together well and that with those skills I would be able to make a real difference in the lives of children I teach," says Miss Jones.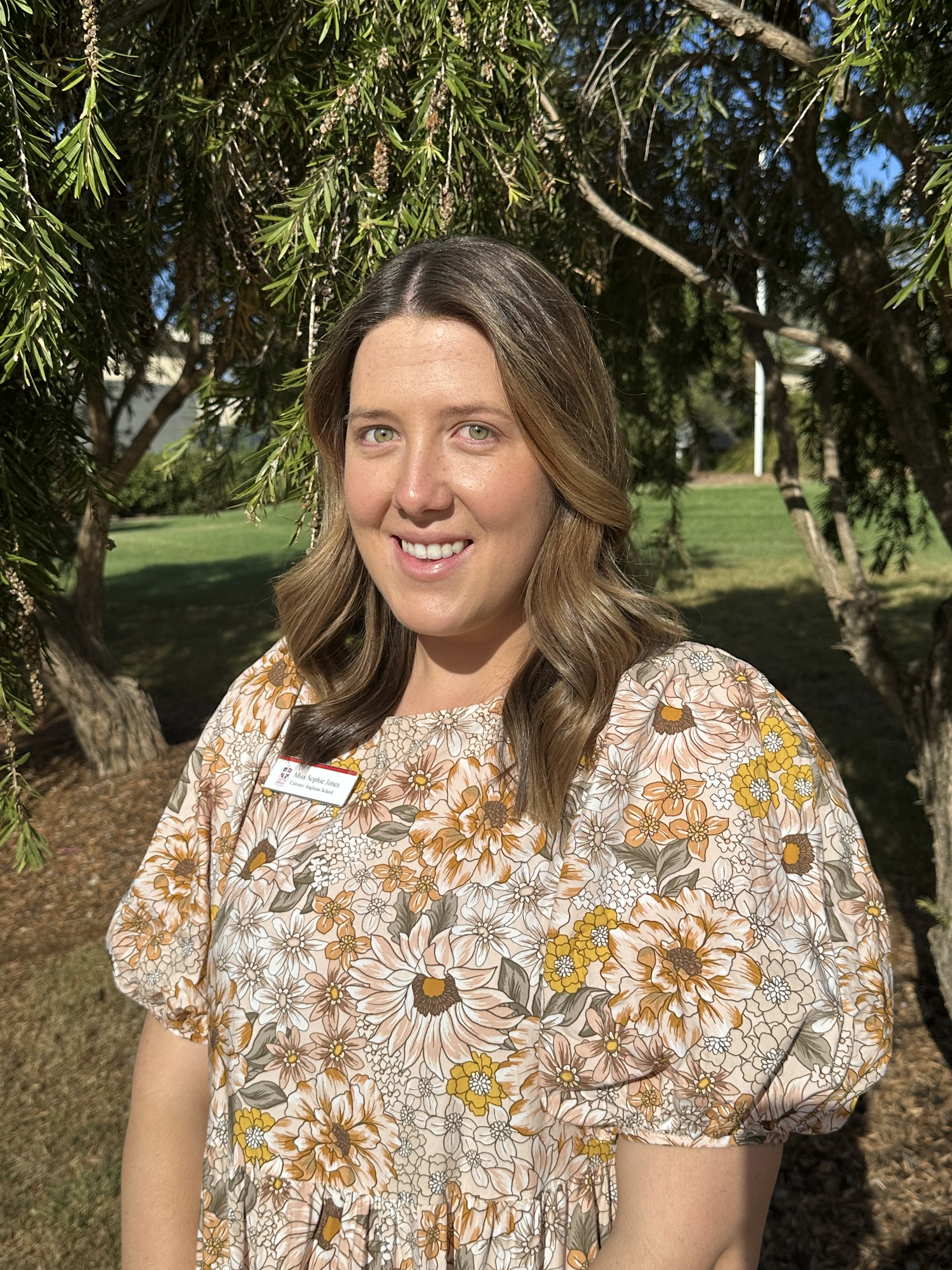 Her interest in psychology has had a powerful impact on her teaching philosophy.
"I am very passionate about positive psychology and the world interacting around me."
"To me, positive psychology in the classroom is creating a learning environment where students feel they can take risks and make mistakes in order to grow and succeed whilst continually being supported and pushed to achieve their very best."
"When a positive learning environment is established from day one students feel supported and encouraged as they move through major milestones. It focuses on the development of individual strengths instead of weaknesses, " says Miss Jones.
"Seeing students succeed and be genuinely excited to reach their goals, even if that is on a very small scale makes it all worth it."
With that in mind, it's not surprising Miss Jones describes her teaching style as positive and adaptable.
"I don't have a concrete style as I feel that students needs and the environment change depending on the cohort. Above all, I love for all my students to be active and engaged in whatever they are learning and I think this is reflected in the way I teach."
Miss Jones has another very close connection to Calrossy, she knew about the school before working here. Her partner, Ben Knight, was a student at Calrossy finishing Year 6 in 2008 and graduating in 2014.
"He remembers the school as demountables in the paddock. He was shocked to see how much the school has changed and how established and beautiful the school grounds are."
"He has always spoken so fondly of the friendships he made and the wonderful learning environment he had. When I found out we were moving to Tamworth I knew that is where I aspired to be."
It is that culture that Miss Jones most enjoys about Calrossy. She describes how as a new member of staff she was welcomed, supported and encouraged by everyone who was a part of Calrossy.
"Leadership is clear and there is a feeling of inclusiveness, approachability and communication in the decision making. Staff are willing and encouraged to contribute in various ways and always thanked for their efforts."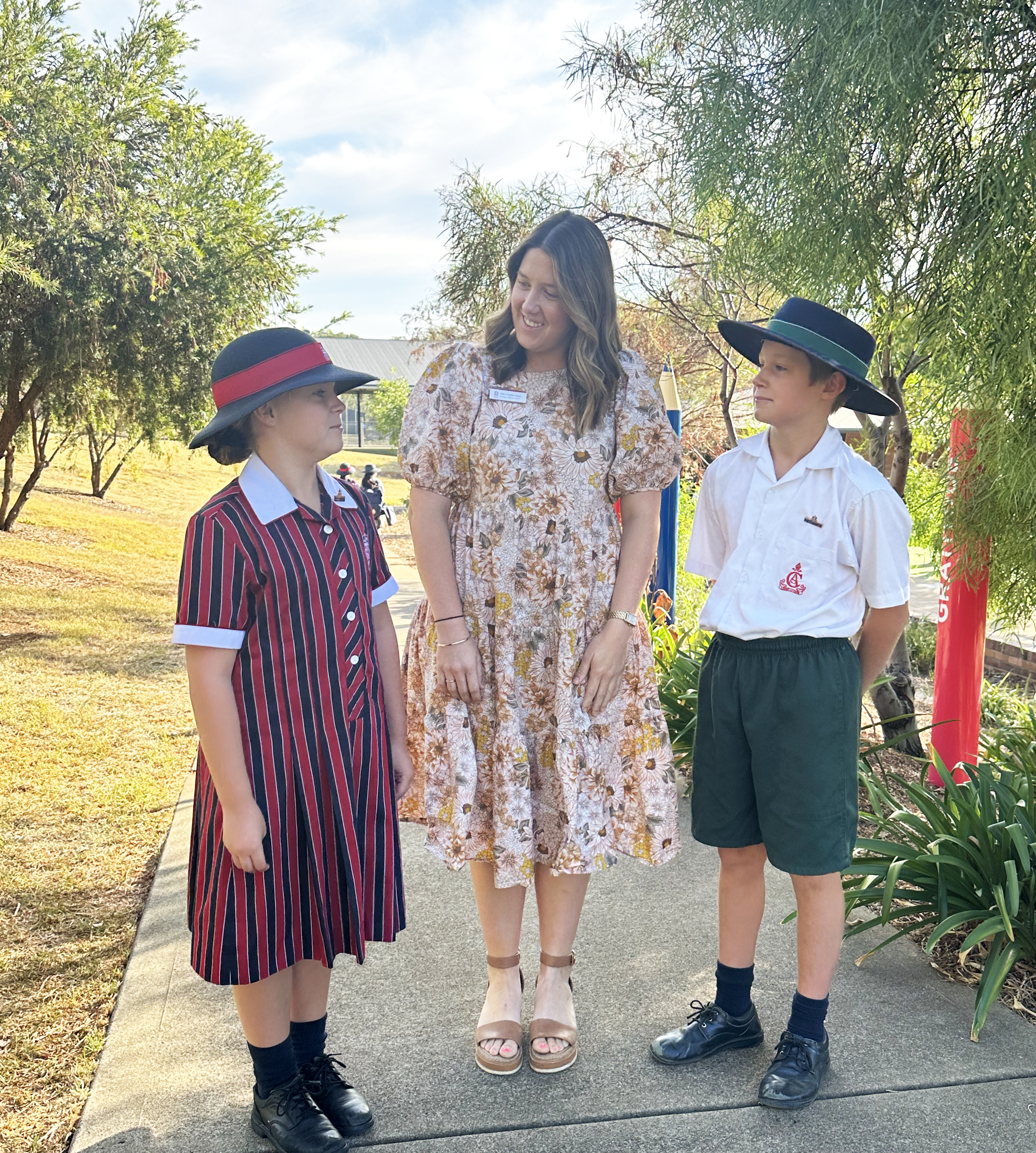 "In terms of student life at Calrossy, there is a general respect between teachers and students that is visible in the interactions both on the playground and in the classroom. Students walk by the staff and always ask how they are or stop in for a chat."
After working at a larger school in Dubbo Miss Jones says she also values the smaller year groups at Calrossy's Junior School. She believes this leads to a greater appreciation of differences and inclusiveness amongst students, which is one of Calrossy's core values.
In her downtime, the Year 6 teacher enjoys spending time on the farm at Loomberah, grazing cattle, and learning new things, as well as enjoying family time away at her favourite holiday destination, South West Rocks.
Her best teaching advice came from her mum and she still lives by these words everyday.
"Be a marigold and find your marigolds."
"My mum shared a passage with me on my first day of teaching and it explains that Marigolds are planted in gardens as they provide nutrients in the soil that promotes growth of other plants. She told me that this is the same in schools and to find those who lead, support and encourage those around them to succeed."
We have lots of marigolds in the Calrossy garden!