Leadership Induction Service 2021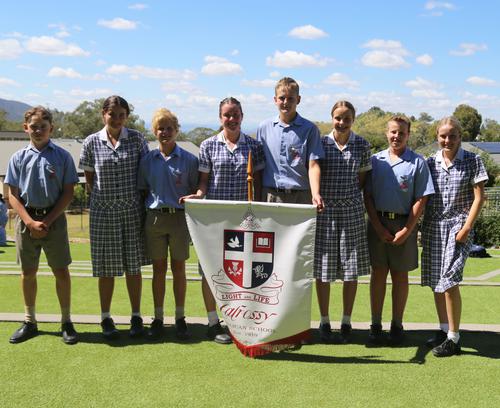 Calrossy Anglican School welcomed its School, House, Chapel and SRC leaders for the 2021 year in the annual Leadership Induction Service on Monday, February 8.
This milestone occasion marks the start of a new chapter at Calrossy with four new Houses across the School representing Prep - Year 12.
The service also saw two Alumni, Edwina Sharrock and Angus Hanlon, reflect on their school days at Calrossy.
Due to COVID restrictions we were limited to parent numbers and only able to invite the parents of the student leaders. If you would like to see it or share with family and friends, here is the link https://youtu.be/D3hqGt-Yz18
There is also a photo gallery available on The Hub for parents and students.