Little Learners
Don't miss out on this fun learning and social opportunity that happens every week at Calrossy.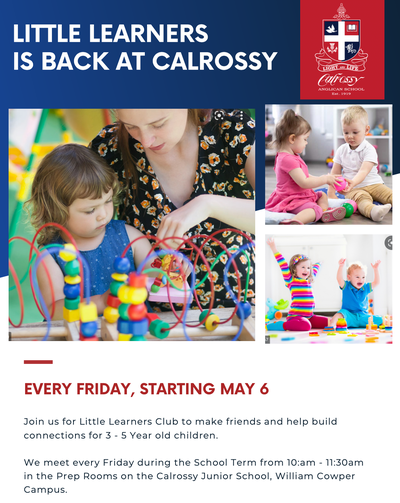 Join us every Friday morning, starting Friday May 6th, at 10.30am for Little Learners.
Little Learners is a fun friendly space where preschool children of all ages are welcome. Each session is filled with art, dance, music, story times and outside play.
Our Prep teachers and current primary children are also there to help and love meeting new families.
It is a great way for you and your child to meet other Calrossy families and be a part of our wonderful School community.
When: Friday mornings, 10.30am
Where: Prep classroom, William Cowper Campus, 242 Moore Creek Road.
Cost: FREE