Megan changes direction from media to vet science.
Megan Lamph (Class of 2014)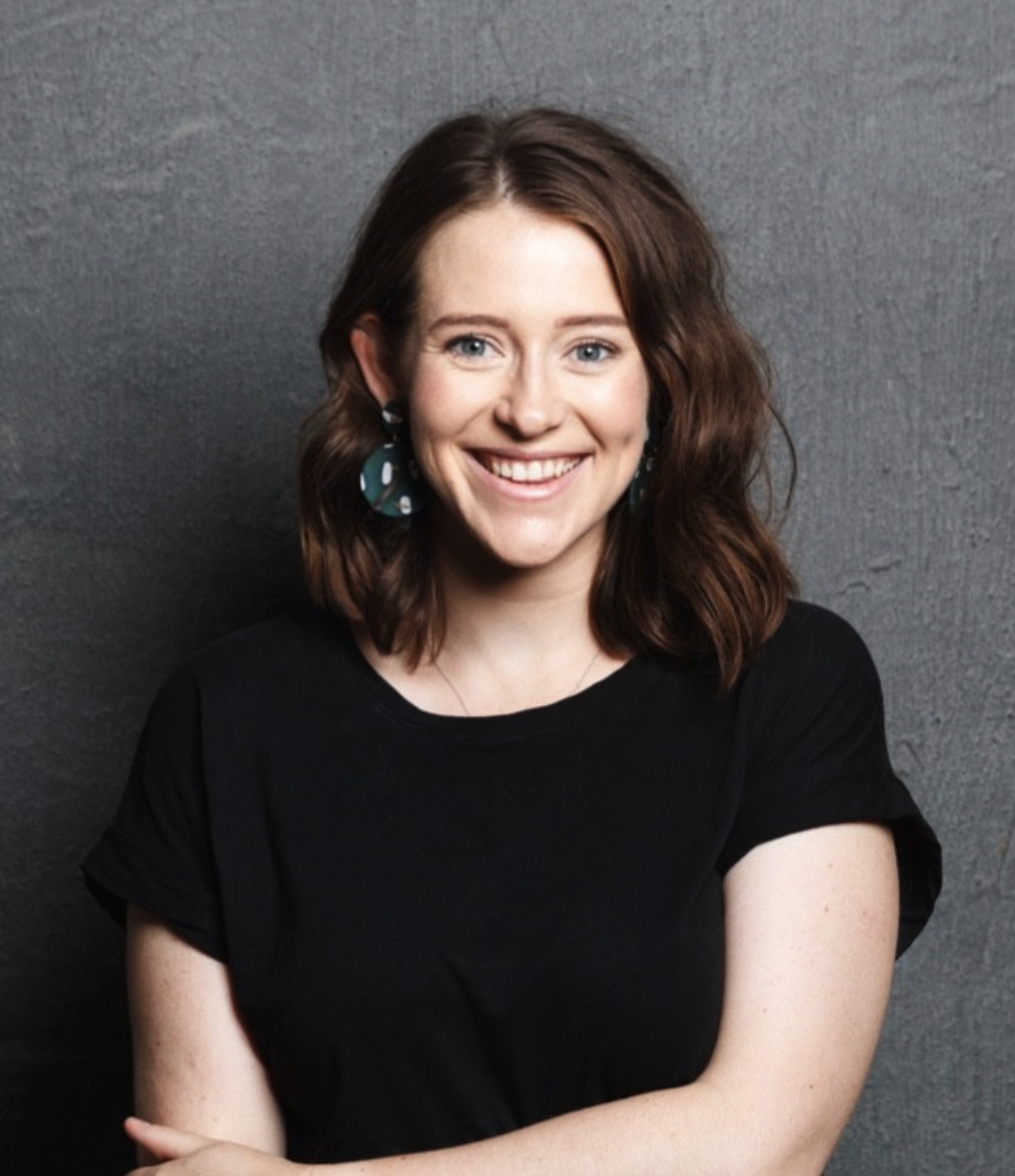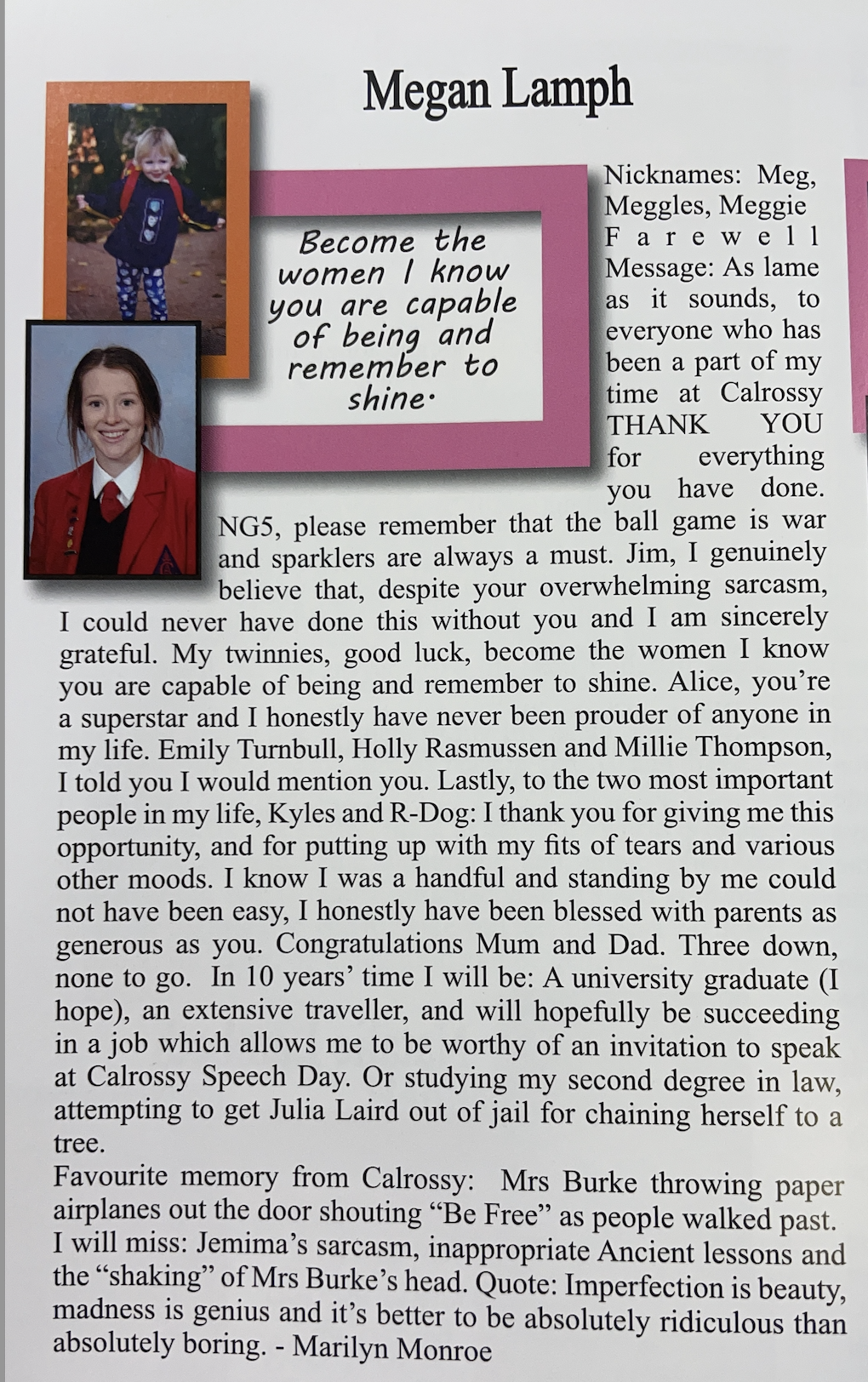 As we reconnect with Alumni we have dug out some old Tamworthians, as we catch up with past students who have reached out to us. Megan Lamph from the Class of 2014 is kicking goals… interestingly her year book entry, on the right, made almost ten years ago was pretty spot on.
In The Tamworthian Megan said;
"In 10 years' time I will be: A university graduate (I hope), an extensive traveller, and will hopefully be succeeding in a job which allows me to be worthy of an invitation to speak at Calrossy Speech Day. Or studying my second degree in law, attempting to get Julia Laird out of jail for chaining herself to a tree".
Megan is indeed a university graduate having completed a degree in Media Communications at the University of New South Wales in 2018. She then worked in the marketing and events industry in Sydney for a number of years before changing direction. As Megan predicted she is now embarking on a second degree but it's not in law. Megan has recently begun a Bachelor of Veterinary Biology/Vet Science at the University of Charles Sturt in Wagga, after realising her life was missing something.
"I worked for some amazing companies focusing on PR and experiential events with product launches for luxury companies in my day to day work. 2020 was working up to be a big year for me professionally with a number of international trips planned and a promotion at work. But Covid hit and all of the excitement of what was to come disappeared over night. The company pivoted and launched successful at home event offerings, however the change made me reconsider my own life, and I began working more in public relations and copywriting, however was still missing something," Megan says.
Megan says studying Vet Science is a long-realised dream.
"I was always a country girl at heart...."
"Spending time working from home at the farm in 2020, I realised how much I missed it. I revisited a childhood dream, Veterinary Science, and applied to UNE to begin a Bachelor of Science (Veterinary Studies and Genetics) online in October 2021 and submitted my application for CSU to begin in 2023."
"I love it. My cohort are amazing. Getting back into study after a few years off is a challenge but I couldn't be more proud of the decision I made to change my career path."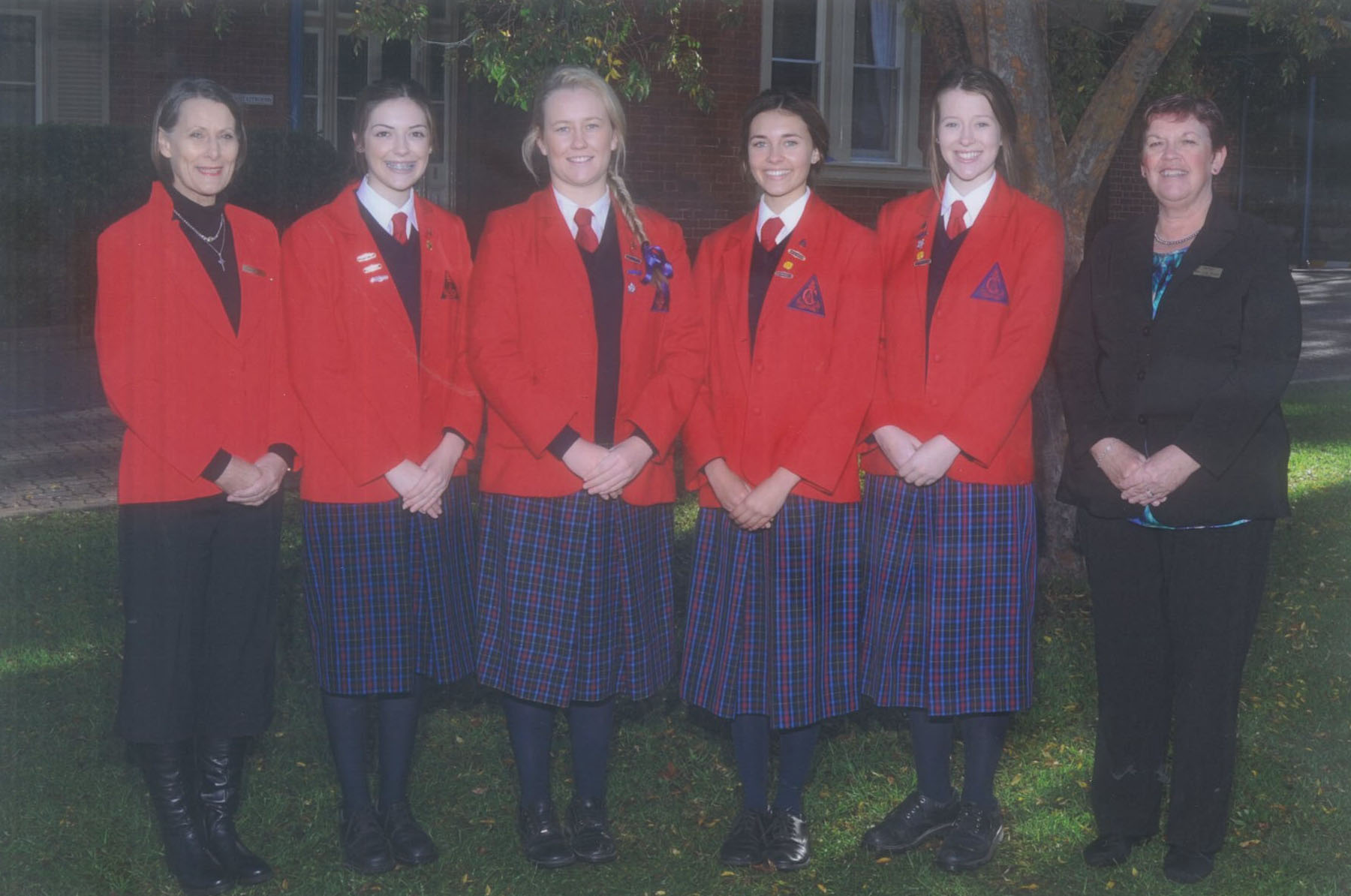 Her plan is now to head home to Tamworth when she graduates, with her mum and dad still on the family farm grazing sheep.
"I was always a country girl and cannot wait to move back home.
My partner is a Tamworth local so the current plan is to head back in 2028 once I have finished my degree," she says.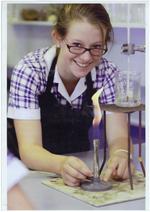 Her favourite teacher still remains Jemima Bartlett who she had for Geography. Megan says she still misses her and she also predicted this in her farewell words, saying "I will miss Jemima's sarcasm, inappropriate Ancient lessons and the "shaking" of Mrs Burke's head".
As Calrossy approaches House Music time for 2023, Megan says this event remains among one of the many highlights of her time at Calrossy over the years.
"I was in Nangara. My sister Elise was House Captain in 2013 and it is still my favourite House Music to date. The theme was Disney - who doesn't love singing High School Musical tracks!"
She is still in touch with many of her fellow classmates and they have their sights set on a ten-year reunion in 2024.
"Hopefully we can all get together next year. I attended the long weekend Red vs Blue last year which was fantastic to catch up with those that were there!"
We would love to hear from more Calrossy Alumni.