Mitch Watts chasing rugby dreams
Mitch Watts (Class of 2020) selected in NSW Waratahs Under 20's.
Congratulations to Mitchell Watts (2020) on his selection in the NSW Waratahs Under 20s team who will be taking to the field to play against the ACT Brumbies on Saturday, February 19. Mitchell is studying Commerce at the University of New South Wales and was last year a recipient of the St Hillers Scholarship, that is in conjunction with Randwick Rugby Club.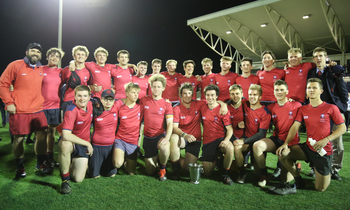 Head Coach of Calrossy Rugby, Conrad Starr said that Mitch is a fine example of a young person who is committed to working hard on and off the field. "Even while at school Mitch was always training hard in the gym and on his aerobic fitness while keeping up with his studies and achieving an ATAR in the 90s. It's no surprise to me that Mitch is continuing to excel after school with his rugby and his University studies. Whilst at Calrossy, Mitch had to deal with COVID challenges and he didn't let this disruption change his focus. Mitch spent a great deal of time training on Goldsworthy Oval and in the School gym. I know all of the younger players here in our program will get a boost to see Mitch representing his State at a senior level as we prepare for the 2022 season."
The Calrossy Rugby program is the largest participation sport for girls and boys and we play in the North West Schools competition and have our students accessing representative opportunities through the HRIS pathways with many also representing Central North through the regional pathways. Calrossy has had recent success in the North West competition with Mitchell being part of the championship team in 2019 where the grand final was played under lights at Scully Park. In 2020 the First XV team were runners up and our Opens Girls team won the title in 2020.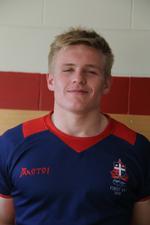 When we spoke with Mitch he said "Last year I played with the Randwick Rugby 1st Colts after, being part of the Rohrig Elite Development Program, I was then selected into the Gen Blue academy for an 8 week training block. Then I received a call to say I was selected in the 2022, NSW Under 20s Waratahs team. I have been selected at number 5 and can play number 6 as well. I am really loooking forward to playing the Brumbies on the 19th February and my goal now is to be selected in the Junior Wallabies train on squad and have the opportunity to play in the Oceania under 20's Championships against teams from New Zealand, Japan and Fiji. I really appreciate the support from UNSW because at times there are clashes between my rugby and university commitments. I am really enjoying the way things are happening at present and have a good balance so I can keep doing my best.
Mitch's game is scheduled to be streamed on ClutchTV nswrugbytv.com.au for anyone who would like to show your support. The Calrossy Community will be all cheering and looking forward to seeing NSW take it up to the ACT and wish you all the best for the season ahead.