Introducing Ryan Whitton
"To have a positive impact on society today and into the future."
It is that motivation that originally prompted Mr Ryan Whitton to become a teacher. He is a relatively fresh face at Calrossy, after starting mid 2022, in the School's Independent Learning Centre. His job is varied and takes him across both of Calrossy's campuses.
"This could be in class support for students, assessment help for supporting students though exams. It also includes setting up students for the future, supporting wellbeing and creating positive learning experiences. This is mostly focused on year 8 boys with a few days a cycle at BSC supporting the senior students," he says.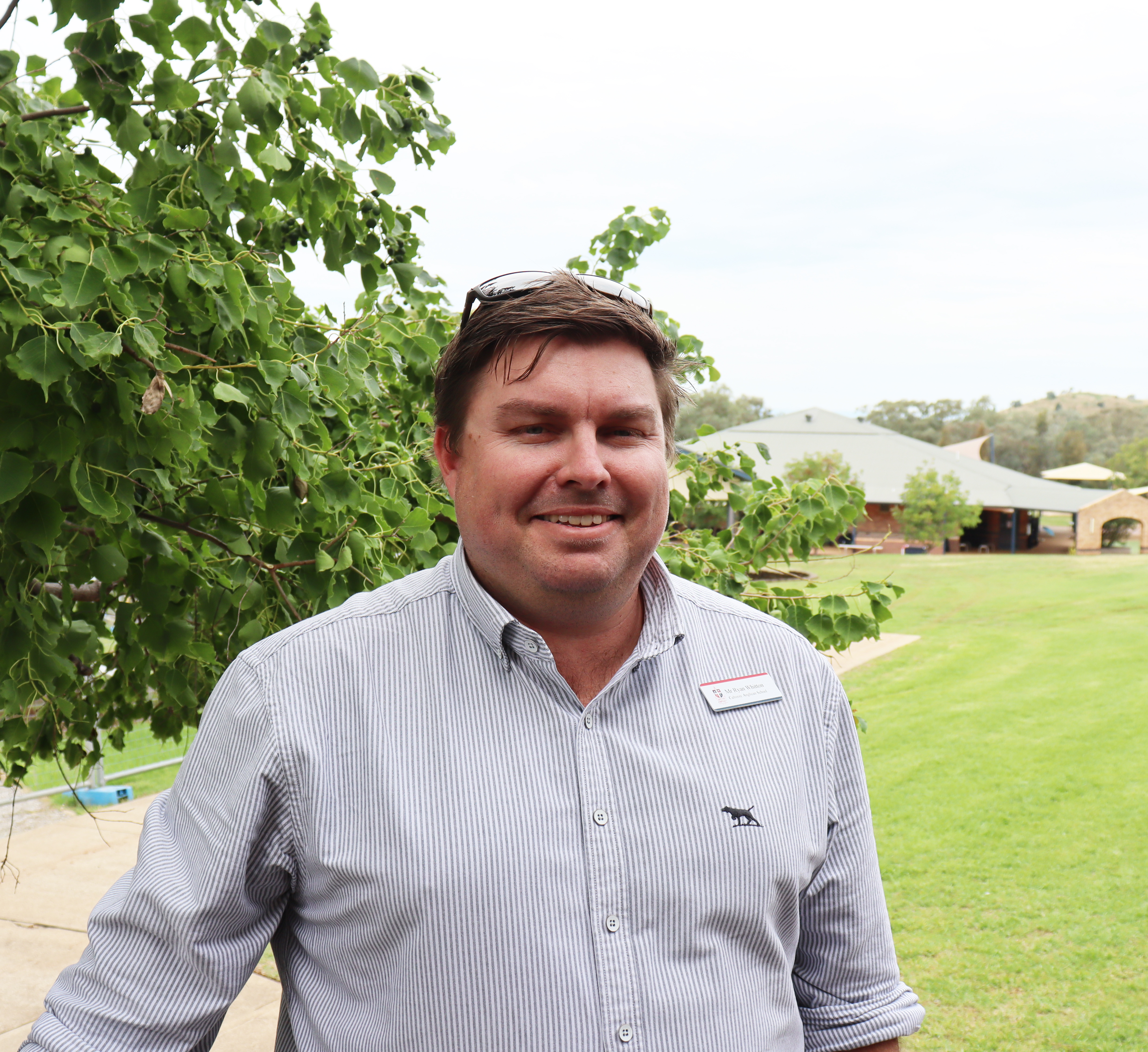 Mr Whitton, who originally hails from the small village of Copmanhurst in the Clarence Valley, studied a Bachelor of Education (Primary) at the University of New England and has worked as a HSIE teacher (Oxley High School), primary school teacher (Sir Henry Parkes Memorial Public School, Tenterfield) and special education teacher (Tenterfield and Grafton High Schools). Keeping busy he has also worked as a sports coordinator within schools as well as holding regional and state coaching positions for cricket within the school system.
Mr Whitton made the switch to Calrossy last year and is now enjoying learning and life at Calrossy in and out of the classroom.
"The positive school culture is amazing," he says.
He describes his teaching style as strict but fair.
"I am all about routines and predictability. That then allows everyone to be comfortable and that is when we can relax and have more fun and joke around."
As a Learning Support teacher what happens for them in the classroom can be vastly different experience than that of the teacher. Mr Whitton says one of the greatest challenges is the "wide range personalities of staff and students."
"Everyone learns differently and at different rates, so managing this in the fast paced environment of the classroom to allow everyone a chance to succeed and play to their own strengths is an ever-changing challenge that keeps the job interesting."
But it is also this daily challenge that provides the biggest rewards.
"Seeing the small wins in the classroom, that lightbulb moment when a student realises they can achieve and be successful," he says.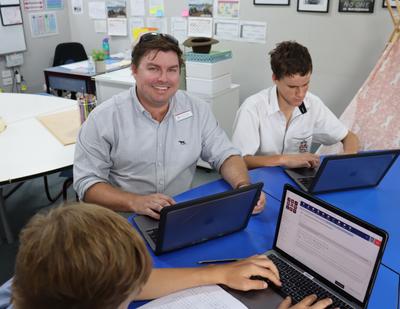 Mr Whitton is living by his own teaching advice, which is to become involved in as much as possible outside of the classroom. That includes getting involved in boarding duties at Simpson House, coaching the cricket knockout teams and helping out with the younger rugby union teams.
"If you are enjoying coming to work, it rubs off in your actual teaching."
His advice to students is much the same.
"Have a go at different things. School is the best time to try new things and broaden those you socialise with."
In his time off, Mr Whitton enjoys watching sport- all and any kind of sport, especially cricket and the footy codes, playing cricket and enjoying and exploring the outdoors on camping trips.
Meantime, he is happy doing what he does best, helping students in and out of the classroom.
"I don't particularly want to climb the ladder but rather be someone teachers can come to for support in the classroom, especially given the nature of learning support".