The History of our School Houses
The new house names for Calrossy in 2021 have been announced. These changes do not mean that we will forget the previous houses, teamwork and pledges by our current students and past Alumni.
The importance of representing achievement and excellence are instilled in the tradition of House Colours with students proudly supporting their allocated House throughout their school life. Each House group will have distinctive colours to identify house teams at sports and swimming carnivals or other school events. These colours will be decided in the coming months through consultation with our stakeholders and student representitives.
David Smith, has spend some time explaining the new houses and the meaning behind them in this video:

HOUSE VIDEO
Calrossy are committed to continuing our story for generations to come under new banners that will incorporate the values and feelings of the previous houses.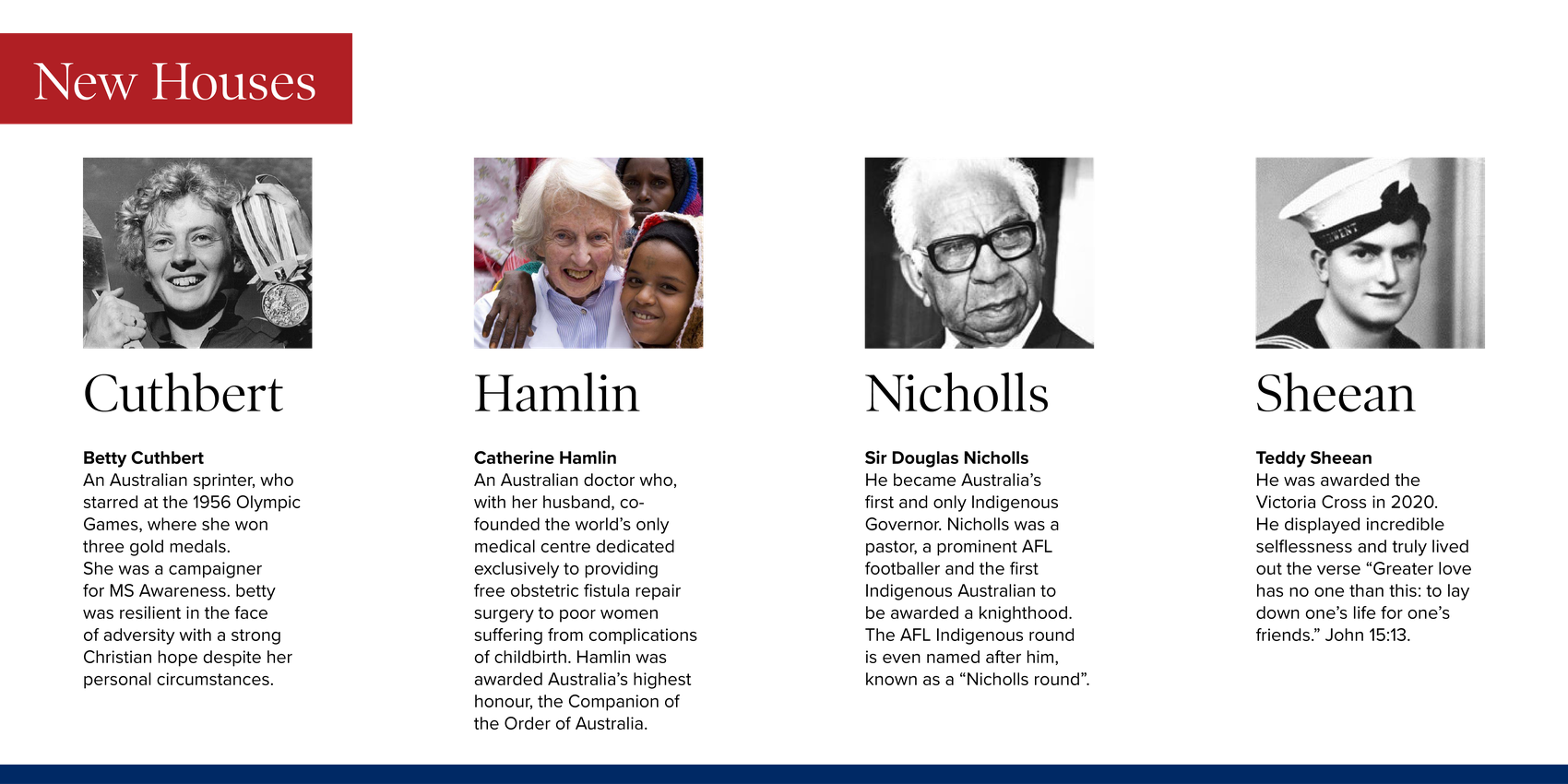 Our previous houses for Secondary Girls, Secondary Boys and Primary.