Vale Peter John Reed
VALE Mr Peter John Reed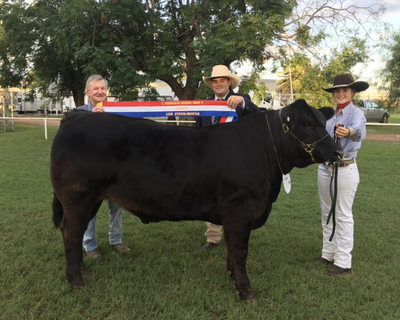 Mr Peter John Reed 15th November 1930 – 2nd January 2021.
It is was with great sadness we received the news that Mr Peter Reed passed away on January 2nd at the age of 90 after a struggle with failing health. Peter was a loyal advocate of the Calrossy Cattle Team, providing outstanding limousin steers from his Top River Limousin stud for our students to prepare and exhibit both locally and at Sydney Royal Show, always with great success.
We will remember Peter fondly for his generous nature, quiet and attentive demeanour combined with a true gentleman-like manner. He attended many a regional and state show to watch his steers exhibited by Calrossy, always appreciative and keen to chat with Agriculture staff and students. He was understandably very proud of the exceptional performance of his cattle in hoof and hoof competitions and breed classes. Top River Limousin bulls and females have received top prices at regional and national sales over the years, renowned for their carcase attributes and exceedingly quiet temperaments. Peter enjoyed nothing more than showing off his yarded big cows and their promising progeny. He would push his way past these gentle giants, scratching an occasional pet as he chatted about pedigrees.
The opportunity to prepare and exhibit Peter's impressive cattle along with the discussions over a cuppa to peruse steer photos and analyse carcase results will be sorely missed. It is at this time we are reminded of the overwhelming support of cattle breeders like Peter who have helped to develop Calrossy Cattle Team and the Agriculture programs over the last 2 decades. Sharing wonderful memories, we will always be indebted to Peter for his support and encouragement. He will be remembered fondly and with gratitude by all associated with the Calrossy Cattle Team.
Brony Nielsen
Head Teacher Agriculture
Calrossy.
Far Left – Mr Peter Reed Centre – Mr Chris Dobie (Judge) and Right (parading steer) –Lara de Jong (now in Year 12).