Weekends & Leave
Can my son or daughter visit a friend?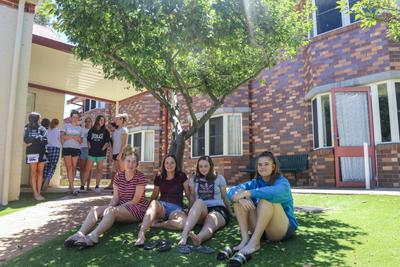 Boarders are allowed to apply for weekend leave to visit and stay with family and friends during the school term.
Boarders are able to access Weekend Leave and Calrossy Boarding is very flexible regarding trips home or out with a Host. All Leave is recorded via an online platform which allows parents to receive email notification of boarders and their plans and easily respond and provide parent permission.
What do the boarders do on the weekend?
As a boarder at Calrossy Anglican School you are encouraged to reach your potential in your academic studies but alsowith any chosen sport or extra-curricular activity which you choose to become involved with.
We encourage you to be involved in at least one activity each term, you will need to discuss this with your boarding staff member at the start of the term.
After 3:30pm each day and during weekends there are many activities which you can become involved with. These include but are not limited to School sport, outside school sport, town based recreational activities, drama, dance, cadetship and of course music.
During the weekend boarders participate in a range of activities both utilising school facilites and also accessing all that Tamworth has to offer – from boarding excursions, fishing, bush walks, cooking, craft, social sports, karaoke and much more.