World's Greatest Shave at Calrossy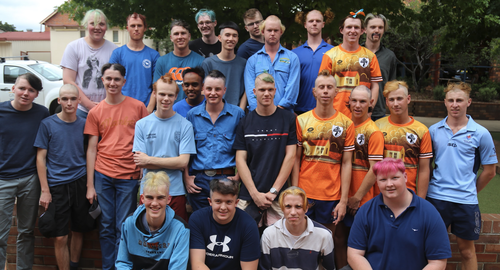 Our Year 12 Boys took part in the World's Greatest Shave for the Leukaemia Foundation today, as they we're on a mission to save the world from blood cancer!
The team smashed through their fundraising target raising almost $26,000 in sponsorship, as well as more funds on both campuses today with the secondary students wearing mufti.
They were joined by one brave girl, Gabi Blomfield, from Year 10, also losing her locks for the great cause.
You can check out all the action on our photo gallery here.