Calrossy 7 - 9
Calrossy 7 - 9 is designed to give girls and boys in Years 7 through to 9 the best chance to develop confidence, grow and continue their learning journey as young adults.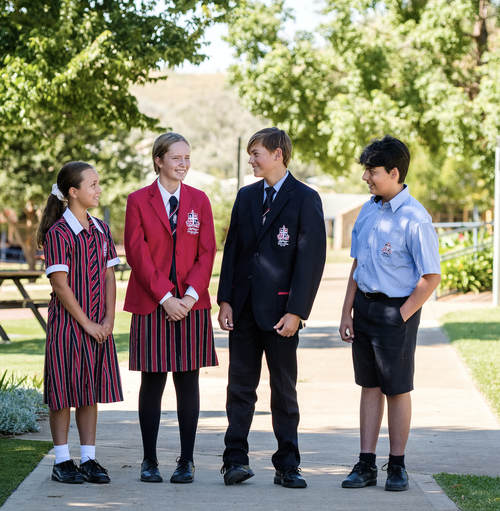 Our unique model allows Calrossy to maximise student learning and growth at the crucial stage of early adolescence.
We maintain a focus on small class sizes and personalised tuition to suit each student's individual learning needs and styles.
In Year 7 and 8 there is a dedicated emphasis on core disciplines while allowing our students to explore and develop their interests in other learning others. The School maintains a focus on literacy and numeracy; critical and independent thinking; practical experiences and creative expression. We also believe in allowing our students to explore their interests and challenge their curiosity in these years before specialising in subjects in later schooling.
Students in Years 9 and 10 continue to study the core curriculum of subjects, as well as specialising in subjects that extend their personal abilities, academic abilities and interests through elective choices.