eCalrossy
A quality education from the convenience of home!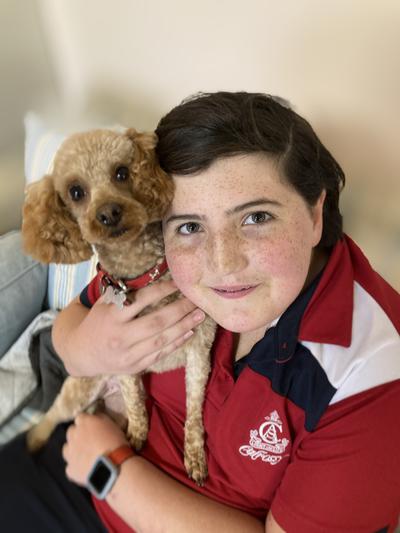 Calrossy has a new distance education program, eCalrossy, to help bridge the gap between students wanting a quality education, in a supported and connected environment but who are unable to attend traditional school for a number of reasons, be it working on the farm, demanding extra curricular activities or they are just not ready for boarding.
eCalrossy began in 2021 and is now offering Year 7 and 8. The Program will move to Years 7 - 9 in 2023, and is investigating the viability of Year 6 (or possibly a composite Year 5/6) next year. (please see below to register your interest).
What's included:
All eCalrossy students are provided with a school set-up MacBook and all training in a supported environment

All video conferencing software that allows students to access classes and join in conversations and lessons with ease

Access to internal Calrossy IT support for those times when technology may not be working as well as it should.

Following a typical school timetable from 8.40am to 1:05/1:25pm, with four lessons a day, students are taught by Calrossy specialist teachers for each subject. This allows a real school experience in learning and teaching styles.

We encourage online interaction between students and initiate facilitated discussions and group work. This means you get to know your fellow classmates from the comfort of home while developing interpersonal skills and like minded relationships.

With three compulsory residential sessions, this allows you to stay in Calrossy's boarding houses and participate in educational and social experiences supplementing the distance learning with hands on classes.

Want to know more?
One consideration in evaluating the viability of Year 5/6 will be how many students this class would attract.

If you are interested in this for your child, please contact one of the following as soon as possible:
ReGISTER your INtertest for Year 6/7/8/9
Hear eCalrossy student Ruby's story