School Governance
Our Board Members are a vital part of our Calrossy School Community.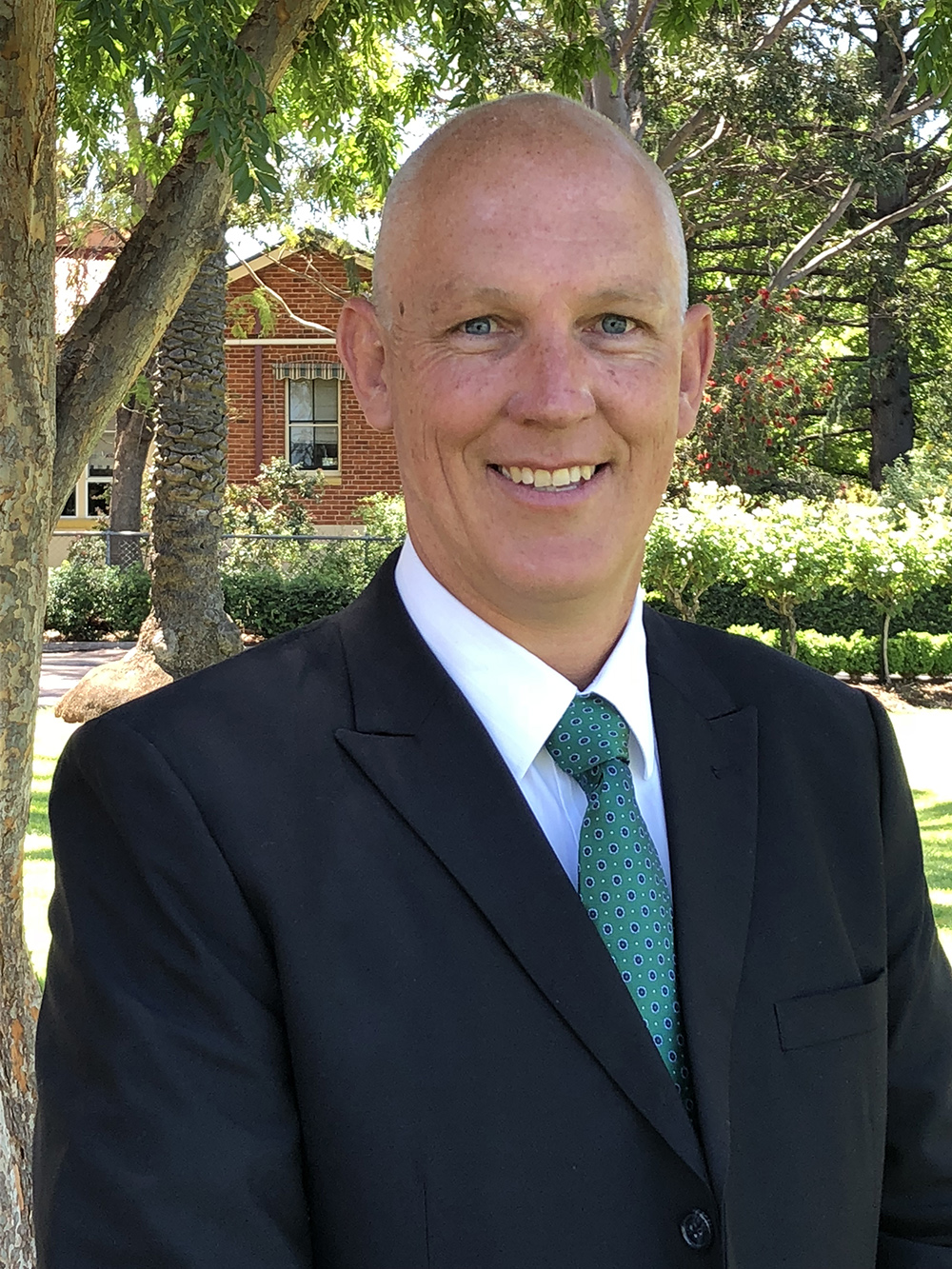 Mr David Lamb - Chairman
David joined the Calrossy Board in 2013 and was appointed Chairman of the Calrossy Anglican School Board on the 1st January 2017. David and wife Lesley have three young adult children all of whom are recent graduates of Calrossy.
David served in the Australian Defence Force for over 20 years, before taking an appointment in Government Regulations as a Senior Advisor on technical capability, executive leadership, strategic planning, compliance and risk management. David holds a Bachelor of Science, Masters of Science and Masters of Business Administration.
David is a committed Christian whose prayer for Calrossy is that it be Christ-centred, offering excellence in education in a framework that furthers God's gospel to young people.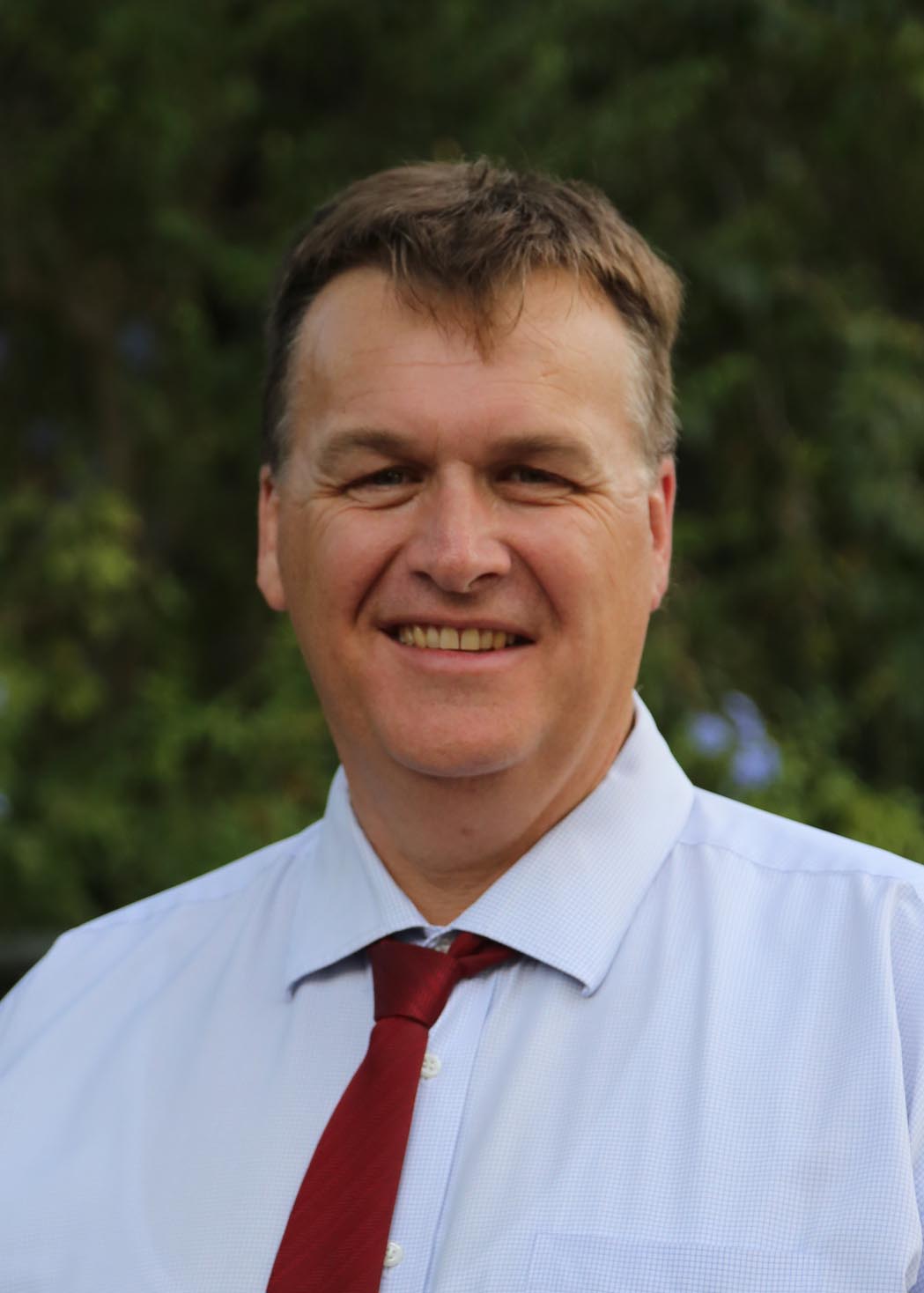 Mr Cameron Stewart - Deputy Chair and Chair Masterplanning Committee
Cameron was appointed to the CAS Board in 2016 and is a member of the finance and planning committees.
Cameron has been a Financial Adviser in the North West and New England for over 22 years and is currently the Regional Manager for a large Financial Planning firm in Tamworth. Cameron has one son currently at Calrossy and intends to have another one commence in year 7 once he completes primary school.
A committed Christian, Cameron is a member of Tamworth Community Presbyterian Church (TCPC) where he enjoys being part of the music team. Cameron is committed to serving the school over the coming years and believes that faith and trust in God is key to the future of the School.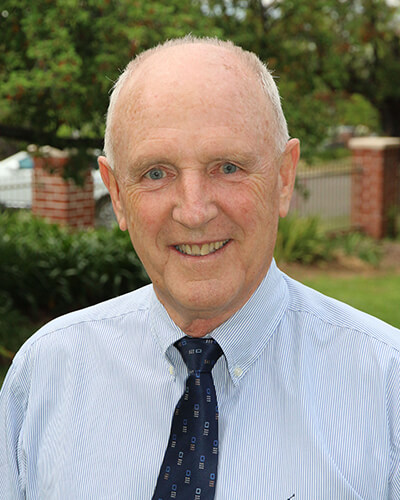 Mr Philip Leslie - General Member
Philip Leslie was appointed to the Board in 2013.
He is passionate about the development of youth for positions of influence in the community gained through educational opportunities provided at this outstanding school. His focus is to help the school grow and get better at what it does.
Philip carries professional membership with CPA Australia and, until recently, was in public practice for 15 years. Prior to that he worked at the Commonwealth Bank, Sydney in global taxation and corporate finance for 34 years.
During his working life he was a director on many company boards. He is married with grandchildren and is a Christian.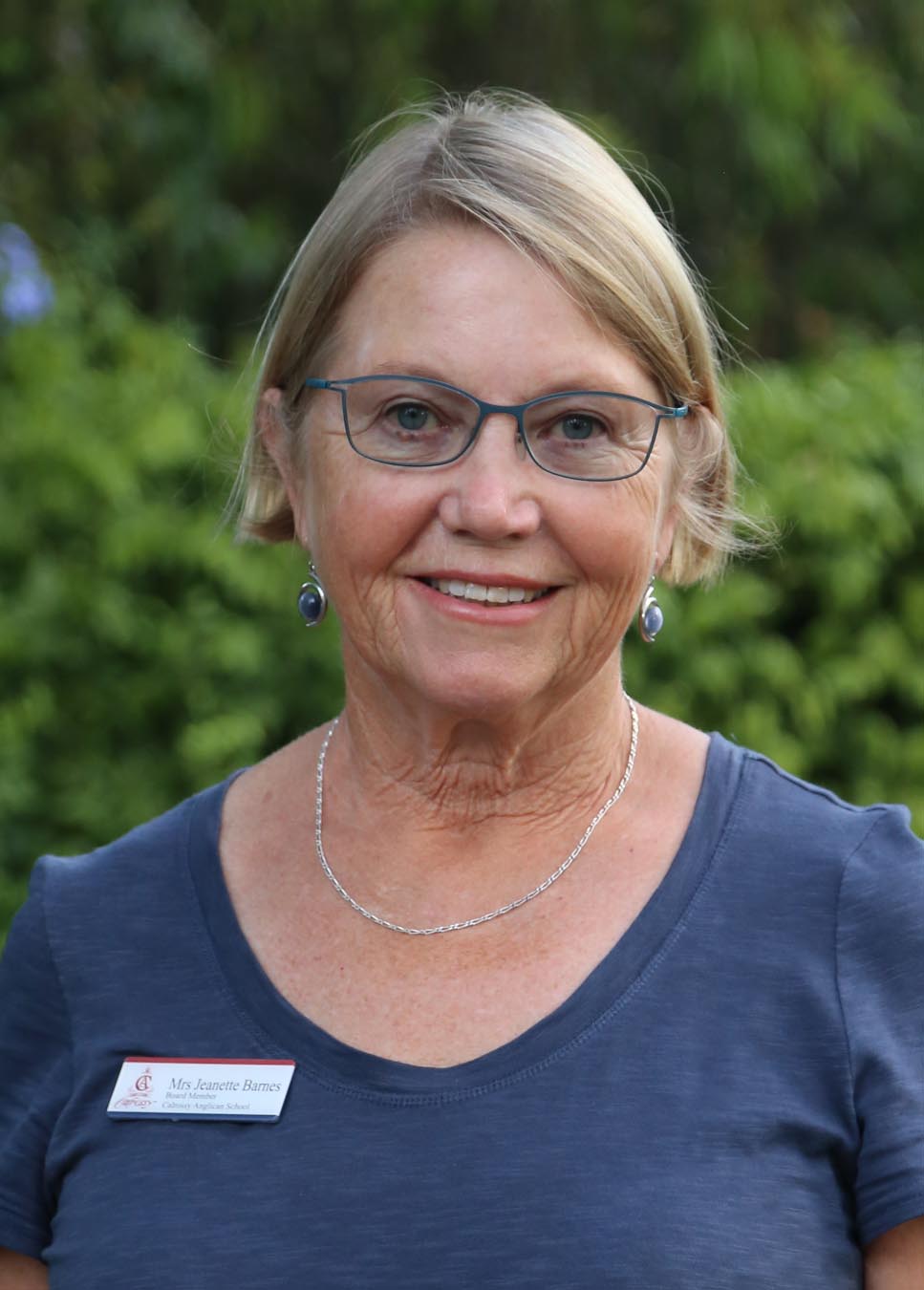 Mrs Jeanette Barnes - General Member
Jeanette commenced as a member of the Calrossy Anglican School Board at the beginning of 2014. She brings a strong background in education, both from senior maths teaching and from lead-coordinator of government-funded education programmes, particularly through TAFE NSW New England Institute.
In the past, Jeanette coordinated the Commonwealth funded Language, Literacy and Numeracy Program for TAFE NSW New England Institute, and at present she coordinates the Tertiary Preparation Certificate - TAFE's 'Year 12 equivalent' qualification at Tamworth campus.
Jeanette is a Christian and a member of St Pauls Anglican Church West Tamworth. She believes that a strong academic education with an emphasis on thinking, reasoning, communicating and problem-solving is a priceless gift, both for our young people and for the future of our society; and furthermore, that when this same education is delivered in a Christian context, it provides the framework for wise and good choices and considerate decision making within the next generation.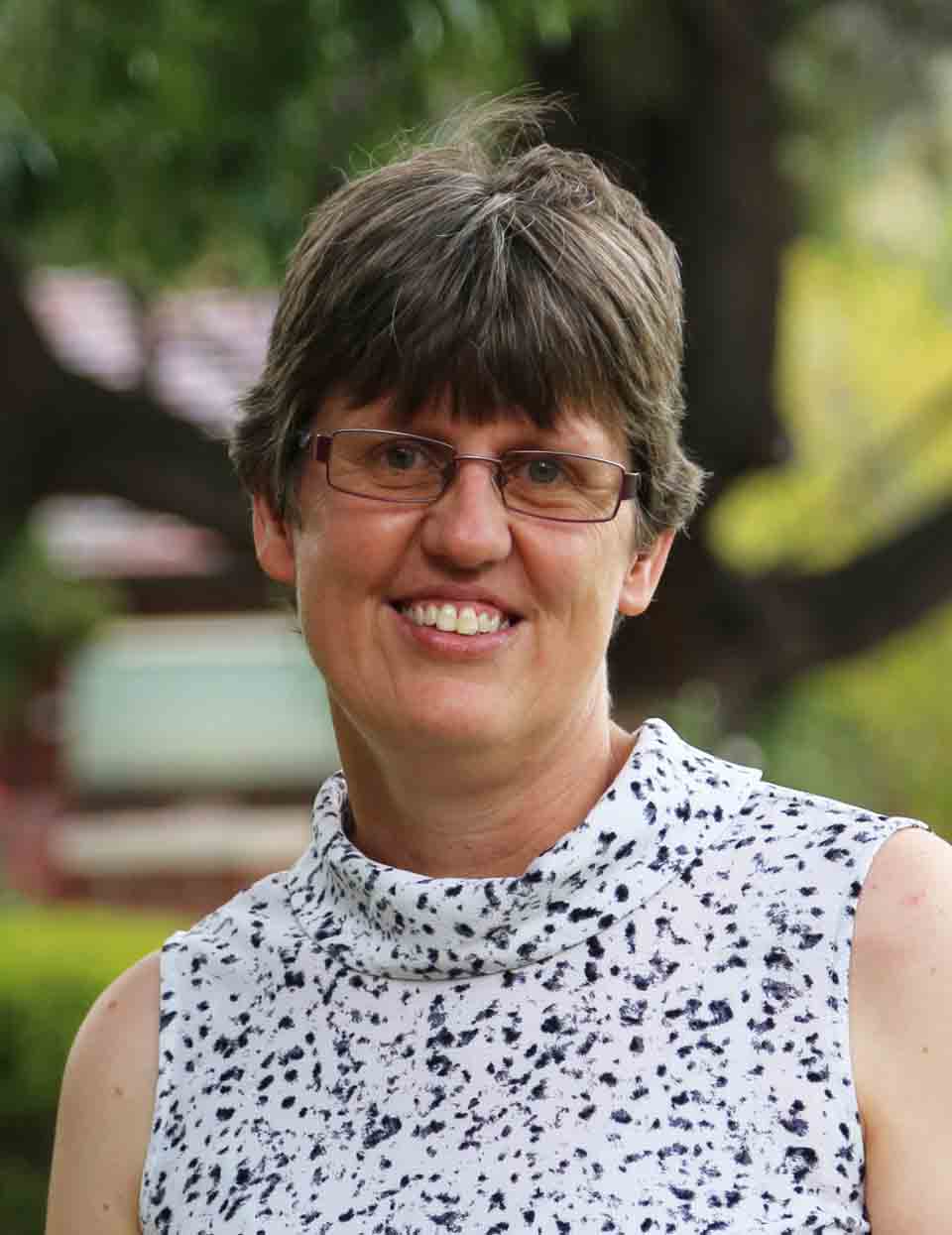 Mrs Karen Madirazza - General Member and Chair Foundation CAS Committee
Karen joined the Board in 2019 and is a member of the Finance Committee and Chair of the Calrossy Anglican School Foundation Committee. Karen and husband Peter have 2 children, one is a recent graduate of Calrossy and the other is a current student.
Karen is a member of CPA Australia and currently works part-time as an accountant engaged mainly with small business and self-managed superannuation funds.
She was been involved with the Calrossy P&F for many years and also with several community organisations. Karen is an active member of St Paul's Lutheran Church Tamworth.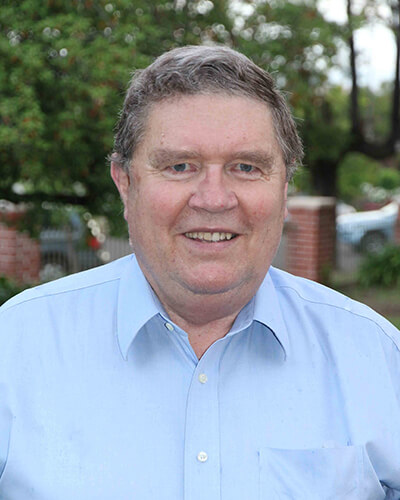 Mr John Boag - General Member
John is serving on the Board for a second tenure and has currently been a board member since 2013. He retired from his partnership in a legal practice in Tamworth during 2014.
His main areas of expertise are Property Law, Wills and Estates Law, Estate Planning and Pension Law. He is a member of his local, regional and state Law Societies.
John's principal interest, outside his previous vocation, is as a member of the Tamworth North Rotary Club, District 9650, which he joined in July 1980. Prior to that, his involvement with Rotary was as a member of Interact.
In the community, he has been a member of the Board of the Tamworth Base Hospital & Health Service (1989-1995), Tamworth Family Support Service (1980-1995), Tamworth & District Chamber of Commerce and Industry, Tamworth Business Enterprise Centre and Tamworth Development Corporation. He is an honorary solicitor to various community groups. John has six children and is a Christian.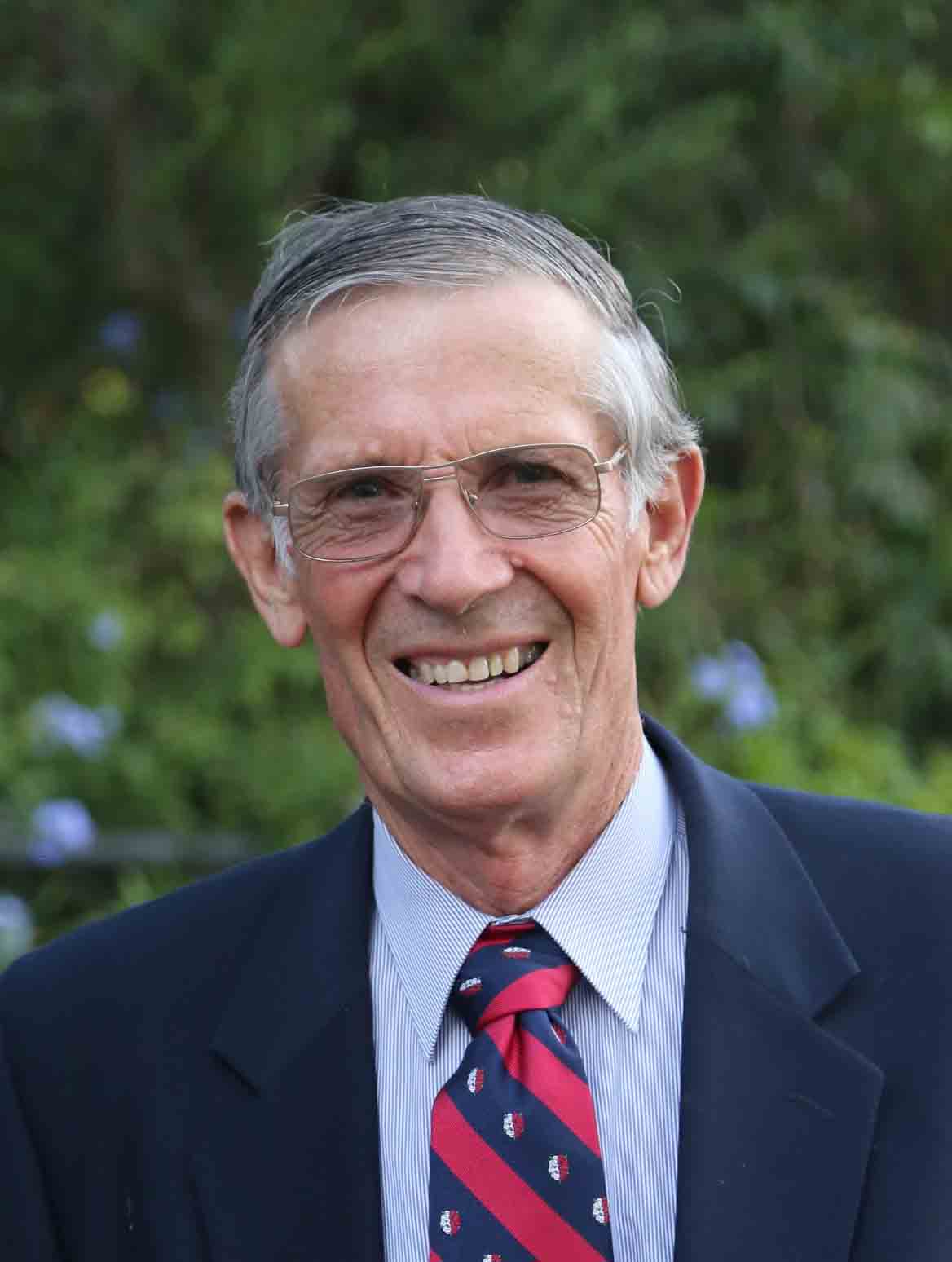 Rev. Hugh Cox - General Member
Hugh attended Wagga Agricultural College after finishing school and then worked as a jackeroo, wool-classer and agronomist with the NSW Department of Agriculture. He began training for the ministry in 1966 and undertook studies at Moore College in Sydney, Keble College in Oxford and Trinity Evangelical Divinity School in Chicago. He served in a number of parishes in Canberra Goulburn Diocese from 1970 until 1982 (excluding study leave from 1974-1976) and in Sydney Diocese from 1982 until 2009, interrupted by a five-year contract in pastoring an International Church in Brussels from 2001 - 2006.
He has served on the Board of Robert Menzies College, Macquarie University, and as a Governor of The Kings School until the end of 2018. Now residing at their farm in the Barraba district, Hugh is married to Barbara and they have four adult children and seven grandchildren.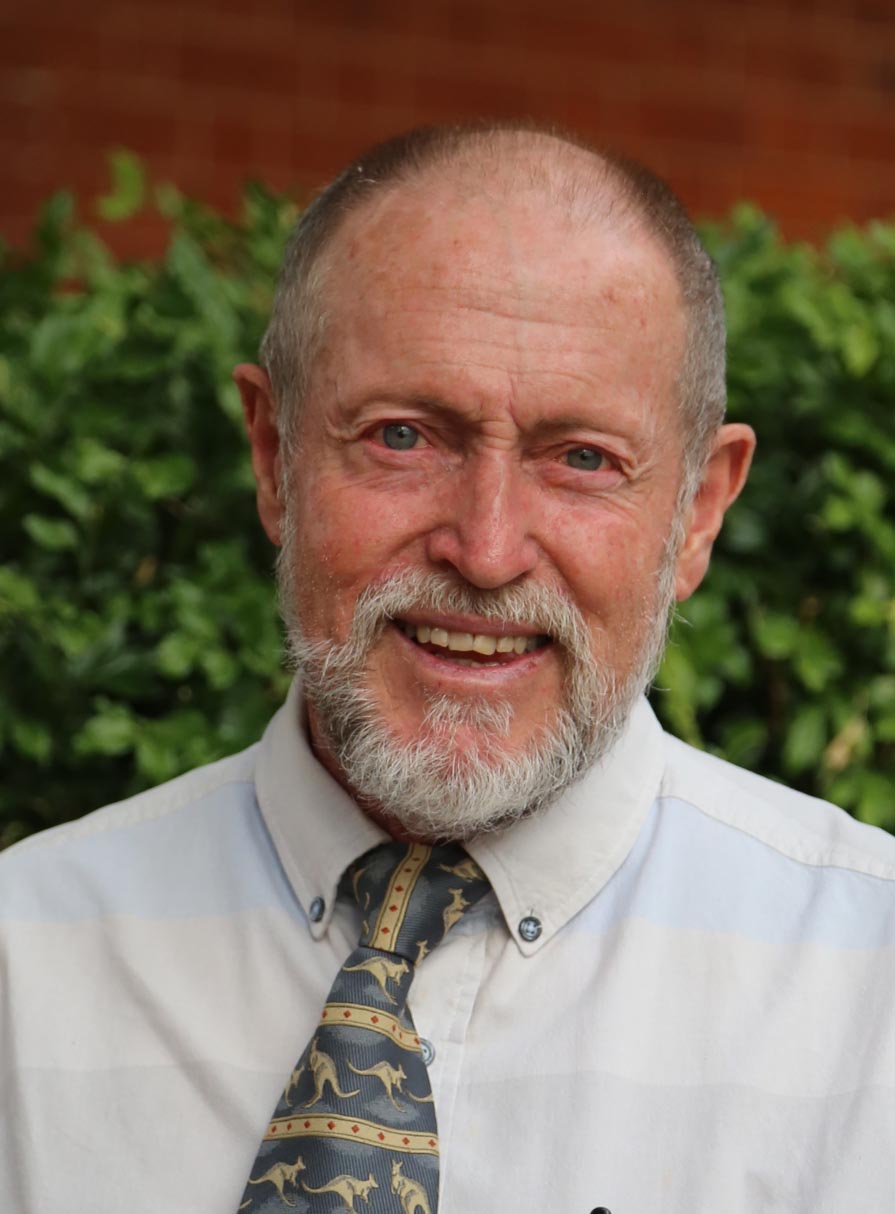 Mr Neil Smith - General Member
Neil's appointment to the Calrossy Anglican School Board began in 2019. His background is in educational teaching and leadership, having held a variety of executive positions and also supported schools as a primary school curriculum consultant. Throughout his career, Neil has worked in rural settings and worked with all classes from Kindergarten to Year 10.
Neil is happily married to Wendy and has 2 married children and 8 grandchildren. He attends St Paul's Anglican Church, where he has been active both as a warden and in maintaining church premises. Neil loves God, and endeavours to please Him in all aspects of his life.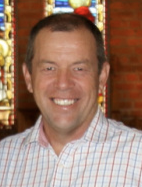 Rev. Paul Foster - General Member
Paul joined the Calrossy Board in 2019 as a Diocesan appointment (by order of the CAS Constitution there are two Diocesan appointees serving on the CAS Board at any one time).
Paul is married to Michelle and they have 5 young children. They in serve the Quirindi Anglican Parish where Paul is the senior minister.
Paul grew up in Gunnedah and went through high school in Tamworth, and is an avid sports lover.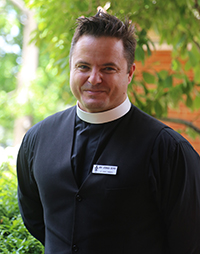 Rev. Joshua Bovis - General Member
Joshua is the Vicar (Senior Minister) of St John The Evangelist Anglican Church in East Tamworth. He is married to Melanie and they have four children.
Joshua's hobbies are lifting heavy objects repeatedly, reading (theology, history, biographies), watching movies, playing numerous musical instruments and trying to speak Scottish Gaelic.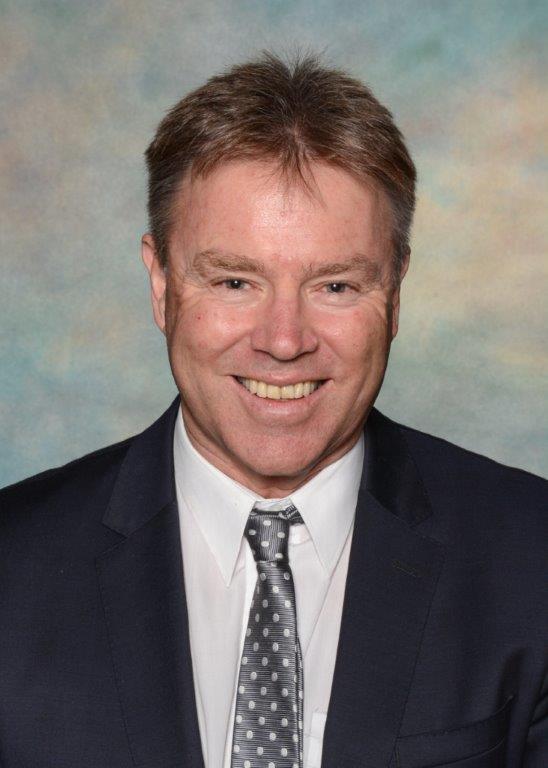 Mr David Smith - Ex Officio (Principal)
David Smith is the Principal of Calrossy, joining the school in 2017. Prior to this he had various leadership roles in Sydney boarding and day schools including Barker College, The King's School and St Andrew's Cathedral School.
David is married to Julie and they have three adult daughters. He lived in Tamworth as a child and is a product of Tamworth High School, at which he developed a passion for literature and teaching.
He is also passionate about sport, is a dedicated supporter of the Manly Sea Eagles and remains actively involved in a wide variety of outdoor pursuits. A strong advocate of Christian Education, David seeks to promote a school community that reflects God's generosity to people and allows students to develop their gifts and talents.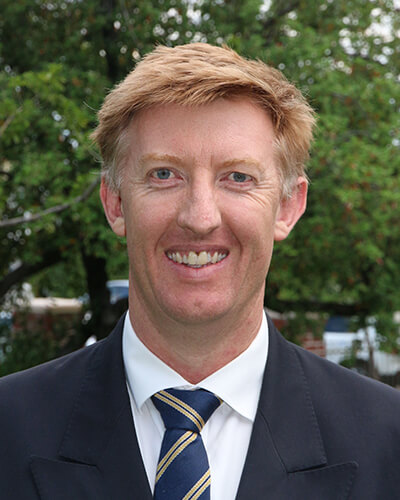 Mr Hugh Castleden - Secretary, Ex Officio (Business Manager)
Hugh Castleden has held the position of Business Manager and Board Secretary at Calrossy Anglican School since March 2012. He is married with three children who have all attended Calrossy.
He holds a Bachelor of Business with a major in Property Studies from the University of Queensland, plus a Certificate in Mathematics from the University of Southern Queensland.
Hugh brings to Calrossy a 20-year career in corporate business banking and agribusiness management experience. He has been a Christian since 1991 and currently serves and worships with the congregation of St Stephen's Presbyterian Church in West Tamworth.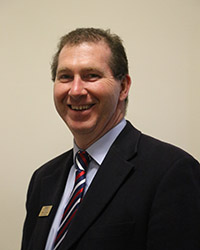 Mr Mark Doran - Ex Officio (Deputy Principal)
Mark commenced work at Calrossy in 1996, having previously taught in the public education system in Moree and for a year in Toronto, Canada. He has been in the Deputy Principal role since 2001. This is a position which has entailed being involved in much change over the years and has brought both challenges and great joys.
Mathematics is Mark's area of teaching. He continues to have approximately a third of a full time teaching load, often involving classes on both campuses. Striving for ways to improve students' development of thinking continues to be a motivating force, both for Mark as an individual and for the school as a whole.
Mark is married to Rachel and they have four children, two of whom completed all their schooling at Calrossy Anglican School with the remaining two still students at the school. In addition to wanting to see all students grow in their capacity to think deeply, develop healthy relationship skills and see their potential for a positive role in the world, Mark is a Christian whose hope for the students is that they give proper consideration to what Jesus has done for them and that they respond appropriately to this. Mark and his family are part of St Paul's Anglican Church.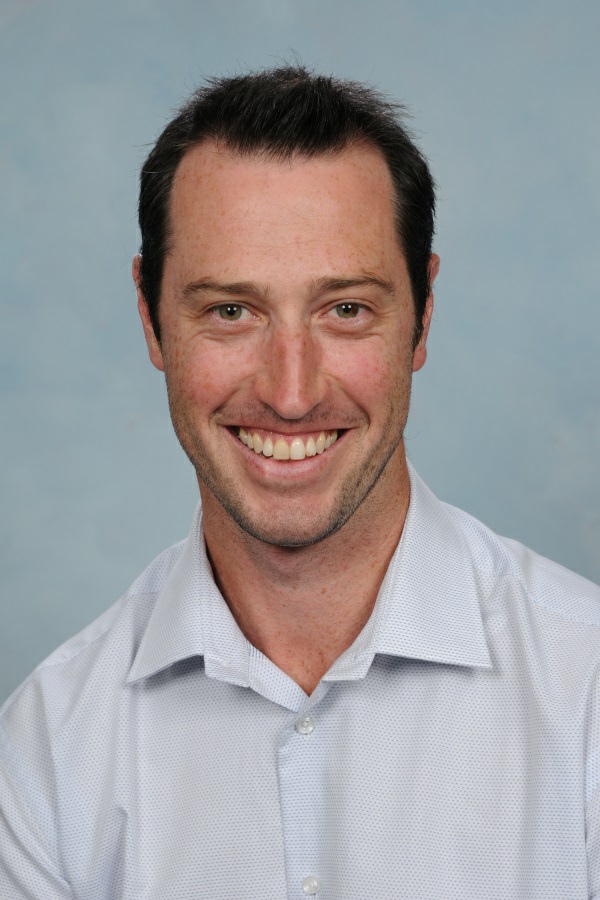 Rev. Stephen Price - Ex Officio (School Chaplain)
Rev. Stephen Price is the Chaplain of Calrossy, joining the school in 2015. Prior to this he worked in chaplaincy roles at The King's School, Barker College and SCEGGS Redlands.
Stephen is married to Amy and they have 2 children. Having grown up on Sydney's Northern Beaches he is keen on many watersports and is a proud Manly Sea Eagles fan. In his spare time he enjoys cycling, running and good coffee.
He studied a Bachelor of Environmental Science, a Graduate Diploma of Education and a Master of Divinity. He is an ordained clergyman in the Armidale Anglican Diocese. He is passionate about helping people understand the wonder of God's grace and forgiveness.