Our School
Calrossy Anglican School is a leading educator in New South Wales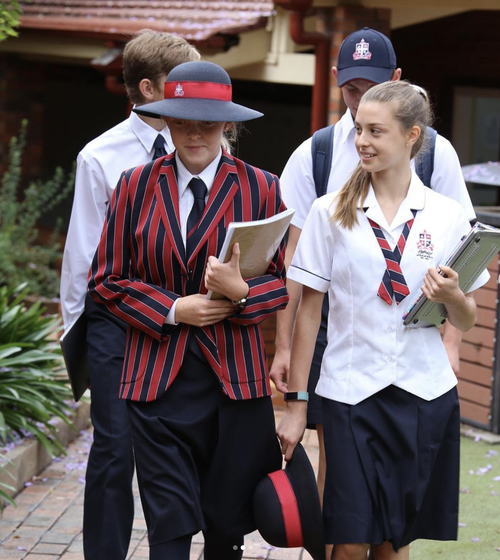 A Calrossy education is one shaped on a focus of success and wellbeing for every student, at every stage, from Preschool through to Year 12. It is a journey where every individual girl and boy is valued and supported to learn, grow and serve and be prepared for life beyond school.
Calrossy, located in Tamworth in north west NSW, boasts a unique "diamond" structure deliberately designed to ensure the best education for students at each stage. Calrossy's innovative model looks like this;
Calrossy Junior School - comprising students from Prep to Year 6 taught in coeducational classrooms on the William Cowper Campus.
Calrossy 7 – 9 - students in Years 7 – 9 learn in independent Boy and Girl classes, and in single-gender pastoral groups on the William Cowper Campus.
Calrossy Senior Secondary - is Years 10 - 12 based on the Brisbane Street Campus with students moving to full coeducation in Years 11 and 12.