A place to call home
Calrossy has recently announced plans to a major redevelopment of our two Boarding campuses.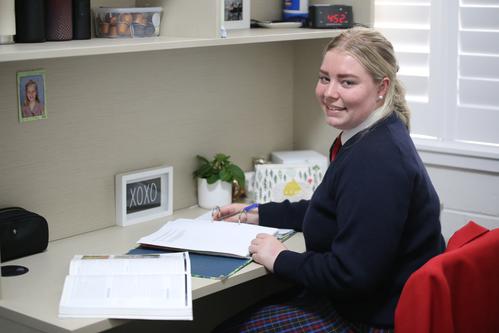 The redevelopment of our Boarding facilities for girls on our Brisbane Street Campus will provide for the changing needs of our future community and allow for refurbishment and expansion upon existing houses and resources. Plans are also underway for expanding Simpson House allowing for growth within our boys boarding community into the immediate future.
In addition to being conveniently located within close distance to all sporting and recreational facilities offered in Tamworth, Boarders also have access to the school facilities of swimming pools, tennis courts, library and computer labs and a rich programme for recreational activities is organised by the boarding staff for each area. Boarding staff also organise and facilitate the transport of our Boarders to their individual and team commitments within Tamworth.