Sport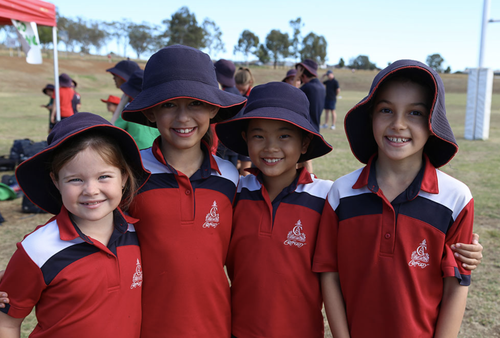 Calrossy Anglican School has a long and rich sporting tradition dating back 100 years. Calrossy Alumni have competed at the highest levels of national and international competition.
Calrossy sees sport as integral to the development of each students God-given gifts. Students from Prep to Year 12 are encouraged to pursue the many opportunities available to them as part of the curriculum and in extra-curricular and representative pathways. The School offers a comprehensive range of sporting opportunities to its students, both competitive and non-competitive, during and after school.
While the primary objectives of the School are to maximise participation, enjoyment and student development, Calrossy is highly competitive across the sports it participates in. In recent years Calrossy teams have won the state-wide Wiburd Shield Cricket competition, as well as the Northwest Rugby Competition in both girls and boys and has been named the Champion School at the North West Equestrian Expo for eight consecutive years.
Sports
Calrossy students participate in Rugby, Netball, Cricket, Basketball, Hockey, Soccer, Equestrian and Horse Sports, Athletics, Tennis, Swimming, Cross Country, Touch Football, Bouldering and Shooting.
Representative Pathways
Calrossy is part of the Hunter Region Independent Schools (HRIS) Sports Association. This sporting pathway enables students to progress to AICES, CIS, and All Schools competition.
Curriculum Sport
All Calrossy students participate in a comprehensive curriculum PDHPE program as part of their regular schooling. Students participate in school carnivals including swimming, cross country, and athletics.
Junior School
Special programs are run throughout the year targeting specific sports and health issues, such as gymnastics, swimming, dance, basketball, hockey and Healthy Harold.
Calrossy enters a number of school teams into local competitions and all students are encouraged to participate.

Secondary
All students, including Boarders, are encouraged to participate in team sports, with sport and fitness also offered as electives in later years, alongside PDHPE. Sport and a focus on health are seen as an essential Wellbeing tool supported throughout the School.
The School's membership to Hunter Regional Independent Schools (HRIS) provides pathways for State and National representation for students of all ages.