Secondary Boys Facilities
Simpson House... a home away from home.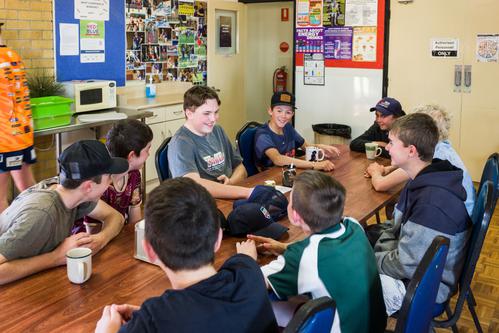 Simpson House is situated on the corner of Tribe and Johnston Street and is approximately 1.9 kilometres from the Secondary Boy's campus.
Boarders are accommodated in single or shared rooms according to year level. Boys have immediate access to their own recreational facilities of, a pool, recreation room, courtyard and basketball area and are only a short trip away from both educational campuses.
Simpson is staffed with both male and female staff who work in close supervision of the boarders in their care.