Tangara Calrossy School Farm
Calrossy has its own working farm providing students with firsthand experience and skills.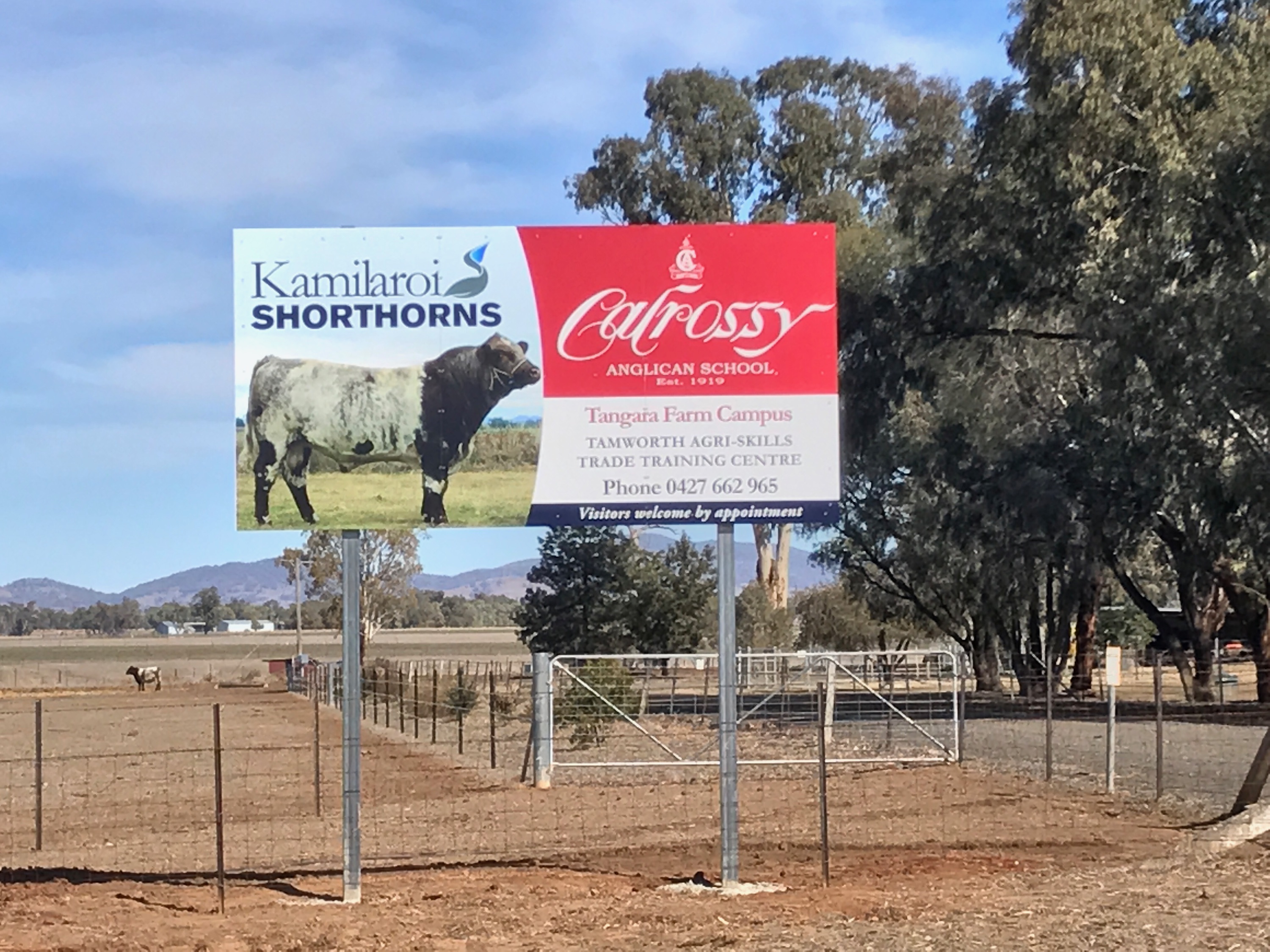 Tangara is 230 acres or 93 hectares in size, has two quite distinct soil types and is well set up for irrigation, for which it has a 100 megalitre licence.
Tangara functions as a working farm on which students are provided with the opportunity to learn in context. Learning is achieved as students undertake activities that are consistent with those of a working farm, including farm development, enterprise management and marketing of agricultural products.
Students involved in the HSC subject Primary Industries regularly visit the farm to carry out the practical component of this subject.