Years 1 - 6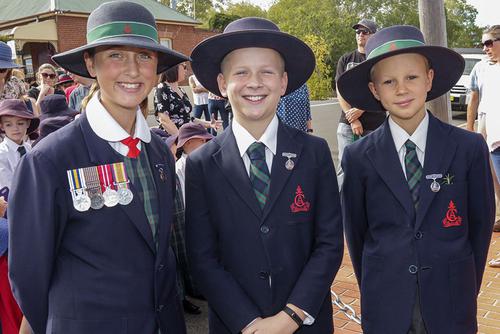 We hold firm to the belief that the acquisition of literacy and numeracy skills are the essential foundations for future success.
All teaching staff are trained in a synthetic phonics, multi-sensory, explicit teaching approach to literacy, as well a practical 'hands-on' approach to develop an understanding of the concepts and processes of Mathematics. Each school day includes literacy and numeracy lessons and activities for all children that are authentic and meaningful.
Calrossy's Primary students participate in creative, innovative and challenging learning experiences that build on the skills they have already developed. 21st century learning skills of collaboration, problem solving, creativity, communication, critical thinking initiative and curiosity are incorporated into the daily learning cycle to ensure we are educating children for their future not the past.
At Calrossy our students are given a wide range of opportunities to work with digital technology to ensure that they provided with a range of skills to effectively incorporate technology into their learning and daily lives and are confident in their application. The children have access to laptop and desktop computers, ipads, interactive whiteboards, and robotics and coding resources.
The children engage in multi-disciplinary, skills based learning in a real-life context, demonstrating to students that their learning is connected, relevant and can have an impact on the world around them as well as their future selves.
Specialist teachers in Music, Library, Christian Studies and Languages, allow our students access to a wide range of curriculum opportunities and the ability and resources to explore varied interests.