Excursions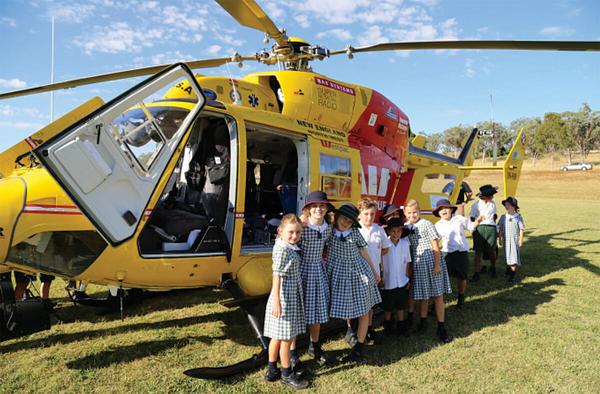 At Calrossy our student excursions complement the learning programs implemented throughout the school. All classes take part in local excursions to areas of interest such as the local Art Gallery and Library, visiting the Council chambers, visits to the school farm, and local historical centres such as Nundle and Calala Cottage. These excursions are designed to give authenticity to the learning the children do in class.
Major excursions of two to five days are arranged for children in Years 3 – 6. Year 3 travel to Dubbo to visit the local historical sites as well as the Taronga Western Plains Zoo as part of their Science and History studies. This is an overnight excursion.
Year 4 have a 3 day 2 night excursion to Lake Keepit Sport and Recreation Camp. The aim of this camp is to take part in outdoor education activities and build skills such as team work, resilience and perseverance.
Year 5 attend a 2 night, 3 day excursion to Bathurst as part of their work on Australian History. Here they learn abut the Goldrush and life in the these times.
Year 6 travel to Canberra on a four night, five day visit as part of their work on Democracy and Australian Government. They visit places such as Parliament House, The War Memorial, Electoral Centre and the CSIRO, as well as many others. This trip is always a highlight of Primary School.
The Excursion Program provides opportunities for students to explore the world around them, foster positive relationships with peers and develop independence and resilience.