Academic Pathways
Calrossy has consistently been the best performing school in the New England and North West in the HSC.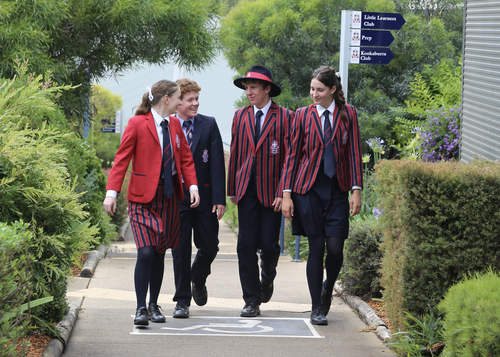 In recent years in the HSC the School has had students top the State in Music and Primary Industries, with others placing in the top ten students within NSW across a range of subjects from Physics, Biology and Agriculture.
As part of our commitment to success at every stage, for every student, Calrossy offers support and extension for identified students. Differentiation is used in all classrooms to ensure that children are working to their ability level and building upon previously gained knowledge and skills.
Opportunities exist for those who require extension to move beyond classroom learning and take part in more rigorous academic pathways such as competitions, Maths camps, Science tournaments and activities. Our students are also given the chance to develop and expand their leadership, academic, co-curricular strengths and interests, through school and inter-school competitions in areas such as debating, public speaking and science.
Meantime, our Independent Learning Centre has dedicated teachers for those boys and girls requiring assistance with their work, both in and out of the classroom setting.
How our unique model benefits students in the classroom everyday.