Our Curriculum in Secondary
We maintain a focus on small class sizes and personalised tuition to suit each student's individual learning needs and styles.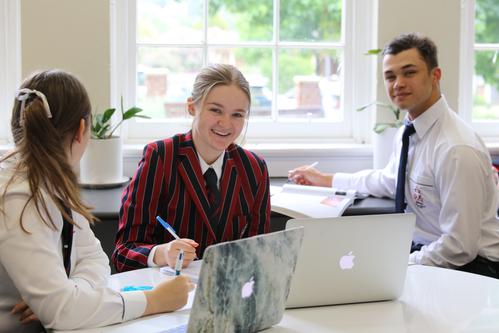 In Year 7 and 8 there is a dedicated emphasis on core disciplines while allowing our students to explore and develop their interests in other learning others. The School maintains a focus on literacy and numeracy; critical and independent thinking; practical experiences and creative expression. We also believe in allowing our students to explore their interests and challenge their curiosity in these years before specialising in subjects in later schooling. Students in Years 9 and 10 continue to study the core curriculum of subjects, as well as specialising in subjects that extend their personal abilities, academic abilities and interests through elective choices.
In Years 11 and 12 each student undertakes a pattern of study in preparation for the Higher School Certificate and future tertiary study.
Our students also have access to a wide range of academic and vocational courses. The partnership between the Secondary Girls and Boys and New England TAFE enable us to offer the best of both worlds – the close, personal attention that only a small school can provide, with the range of courses that only a large school can offer.
The electives that Calrossy offers each year are a direct reflection of student interest and demand.