Calrossy's Rising Star
It's official... Calrossy has its very own Rising Star of Education.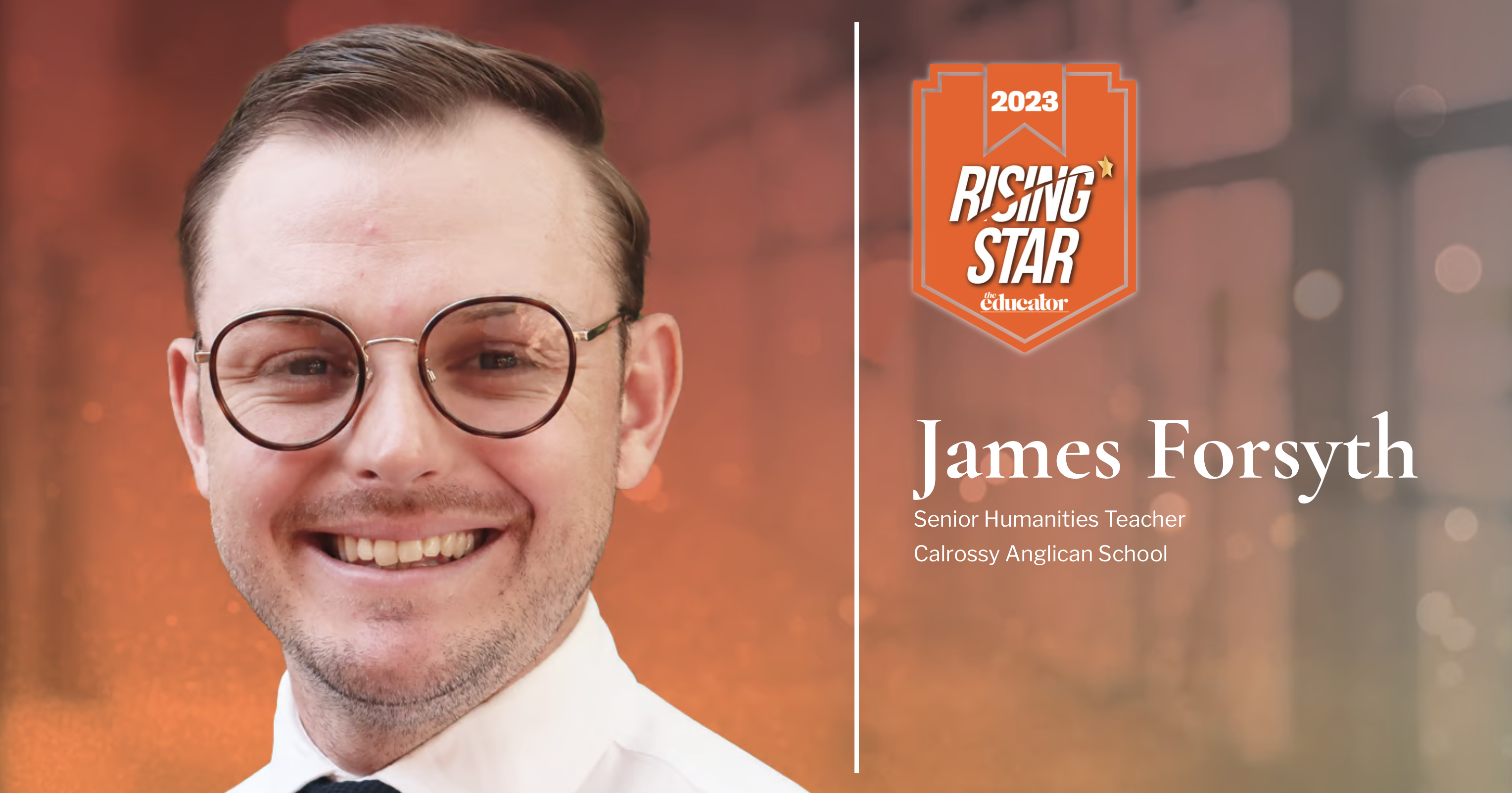 James Forsyth from Calrossy's HSIE Department has been named as one of Educations Rising Stars from across the nation. The list recognises professionals working in the K-12 education space aged under 35 who have demonstrated effective leadership, innovation, and achievement.
The Educator's Rising Stars list, now in its eighth year, recognises young educators who go beyond the four walls of the classroom. These teachers have stood out for their professional and dynamic teaching and work in the sector – all in the name of giving children the best possible learning experience.
The Educator's Rising Stars 2023 have risen to this challenge and displayed:
leadership
innovation
achievement.
Below are some of the highlights from The Educator.
James Forsyth of Calrossy Anglican School in New South Wales explains, "I think the biggest strength with my teaching is probably the ability to build rapport with my students. And if you're able to do that, the students are so much more willing to get on board with what you're doing in the classroom and try to improve their learning."
Senior humanities teacher Forsyth takes the time to connect with his classes away from regular school time.
"I do a lot of extracurricular activities outside school, and if they see you in a different setting or not always in that really formal setting, they see you in a different light as well. So, they're more willing to try and get on board with what you're doing in the classroom and being engaged," he says.
Networking and development make better educators
Forsyth also feels that there isn't enough appreciation of how beneficial networking is.
"I don't think university actually fully prepares you for what teaching is like, and I think that's why we see a lot of people actually leaving the profession," he says.
After being offered a job at his current school after impressing as a student trainee, Forsyth has made sure to broaden his horizons.
"I think it's really important that you network within the teaching industry and that you don't just stay stationary within your school environment because there's a wealth of knowledge out there and teachers are really collegial," he adds.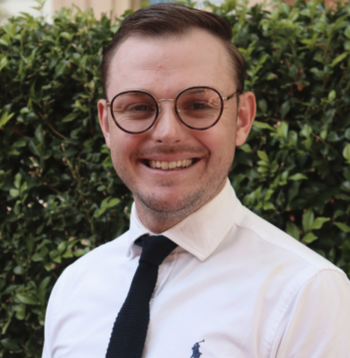 Forsyth is the geography convenor of the Association of Independent Schools of NSW. His role includes:
convening the Geography Professional Learning Advisory Committee
being involved in professional learning programs for geography
coordinating the AISNSW Geography Conference in conjunction with AISNSW consultants
The best educators are dynamic.
"Being dynamic as a teacher is probably one of the biggest skills that you can have as an educator. You might have planned this lesson and think it should work really well. And then you look at it, you get that visual and sort of oral feedback from the students and you know, I need to really shift here because I'm going to lose them," Forsyth says.
And he adds, "I think it very much depends on class dynamics too, such as who's in the class, what year group and those types of things. But you can normally tell pretty quickly."