Champion equestrian school for 8th year running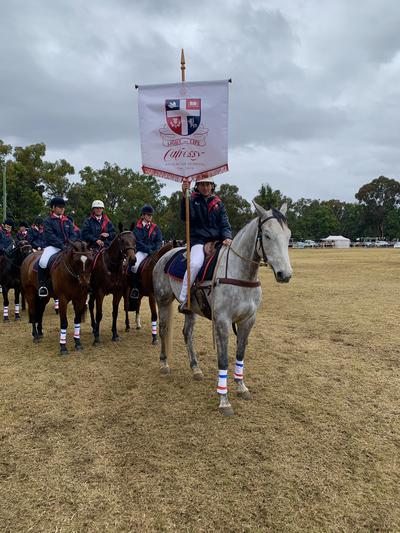 Calrossy wins "Champion School" at the North West Equestrian Expo, held in Coonabarabran, for the 8th year running.
The team are celebrating the historic win and lots of other success including;
Individual Highest Point Scorer and 17 year old girl Champion (Lara de Jong)
Overall Working Horse Champion (Issy Burke)
Champion 12 year old girl (Pippa Cullen)
Top 4 Sporting Riders (Pippa Cullen, Lara de Jong, Nicole Martin and Issy Burke)
Highest Scoring Riders (Lara de Jong, Issy Burke, Pippa Cullen and Annabel Dalzell)
Reserve Champion 15 year old girl (Annabel Dalzell)
Reserve Champion 17 year old girl (Issy Burke).
The five day event wrapped up this afternoon (Tuesday, June 8). We will have more details of our equestrian team results in the school's next newsletter.
Well done to all staff, parents and students involved in this event.