Drought not stopping these students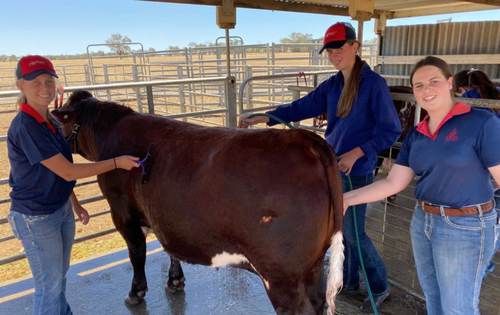 As bushfires ravage swathes of the country and farmers struggle to hold on after years of crippling drought, a career in agriculture might seem like a tough sell.
But a group of schoolgirls from one of New South Wales' most drought-affected regions are determined to rise to the challenge of food production in the era of climate change — swapping classrooms for stockyards in an innovative hands-on program.
Calrossy Anglican School's Tangara campus is a 93-hectare working farm where agriculture students run almost every aspect of the business, and the pupils are in their element.
Read more here https://ab.co/357KMyn