Equestrian Success for Calrossy students
As the Calrossy Equestrian Team gears up for another very busy week at the North West Equestrian Expo, we thought it would be timely to acknowledge some recent equestrian success.

Congratulations to Equestrian Riders Kate Brand (Year 11), Reese Spencer-Ruddy (Year 10), and Jessica Swain (Year 7) for their results at the 2023 Equestrian NSW State Interschools Championships held at the Sydney International Equestrian Centre from April 18th to 21st.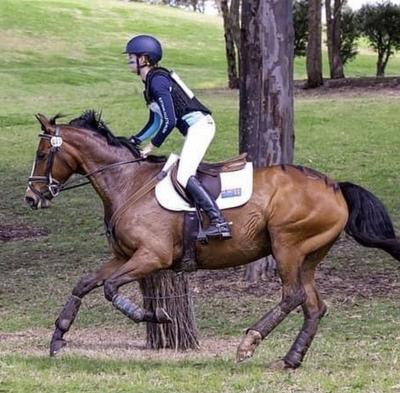 Jessica Swain, on her horse Yarramalong Kit showcased her exceptional horsemanship in the CT05 Intermediate 80cm Combined Training category, which combines show jumping and dressage, secured an impressive 2nd place overall. In the Secondary Intermediate Preliminary Dressage, Jessica secured 4th place overall after achieving 2nd in the Preliminary 1.2, and 7th in Preliminary 1.3 tests.

Reese Spencer-Ruddy showed her versatility across disciplines riding her with two horses, HH Deluxe and Aurelia De Gwaihir. In the CT09 Secondary Combined Training category, riding on HH Deluxe, Reese was leading the competition following the dressage phase. Her exceptional performance in the Show Jumping phase, including an amazing 1.05m jump, earned a very impressive 2nd place overall.

Riding on Aurelia De Gwaihir, Reese won 2nd place overall in the Secondary Show Jumping 100cm event, as well as a very commendable 4th place overall in the 110cm Show Jumping event.

Kate Brand, from Year 11, showcased her expertise riding her horse, Rocky's Double Shot. Kate's commendable performance in the 3 phase Secondary Show Hunter category earned her 5th place overall. She achieved notable placements in the Led Hunter Phase (4th place), the Rider Phase (7th place), and the Ridden Hunter Phase (1st place).

Congratulations ladies!