Meet the Calrossy Chaplain.
Supporting the spiritual and emotional wellbeing of our Calrossy students and the broader School community through the provision of pastoral care services, our School Chaplain, Mark Rundle works closely with wellbeing and allied health staff at Calrossy to support and serve students, staff, families and the wider school community. Something that many might not realise, amongst all this, he has a history of English teaching as well!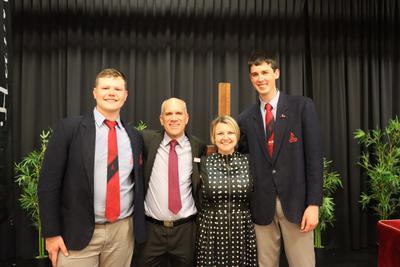 Mark studied English and Linguistics at university, loving the subjects and finding one of his passions in life. At the same time, he was running youth group activities at his local church. Discovering in these activities that he really enjoyed working with teenagers, exploring and explaining both English texts and the Bible, Mark decided to do a DipEd; and the rest is history (and English – along with everything else he does!).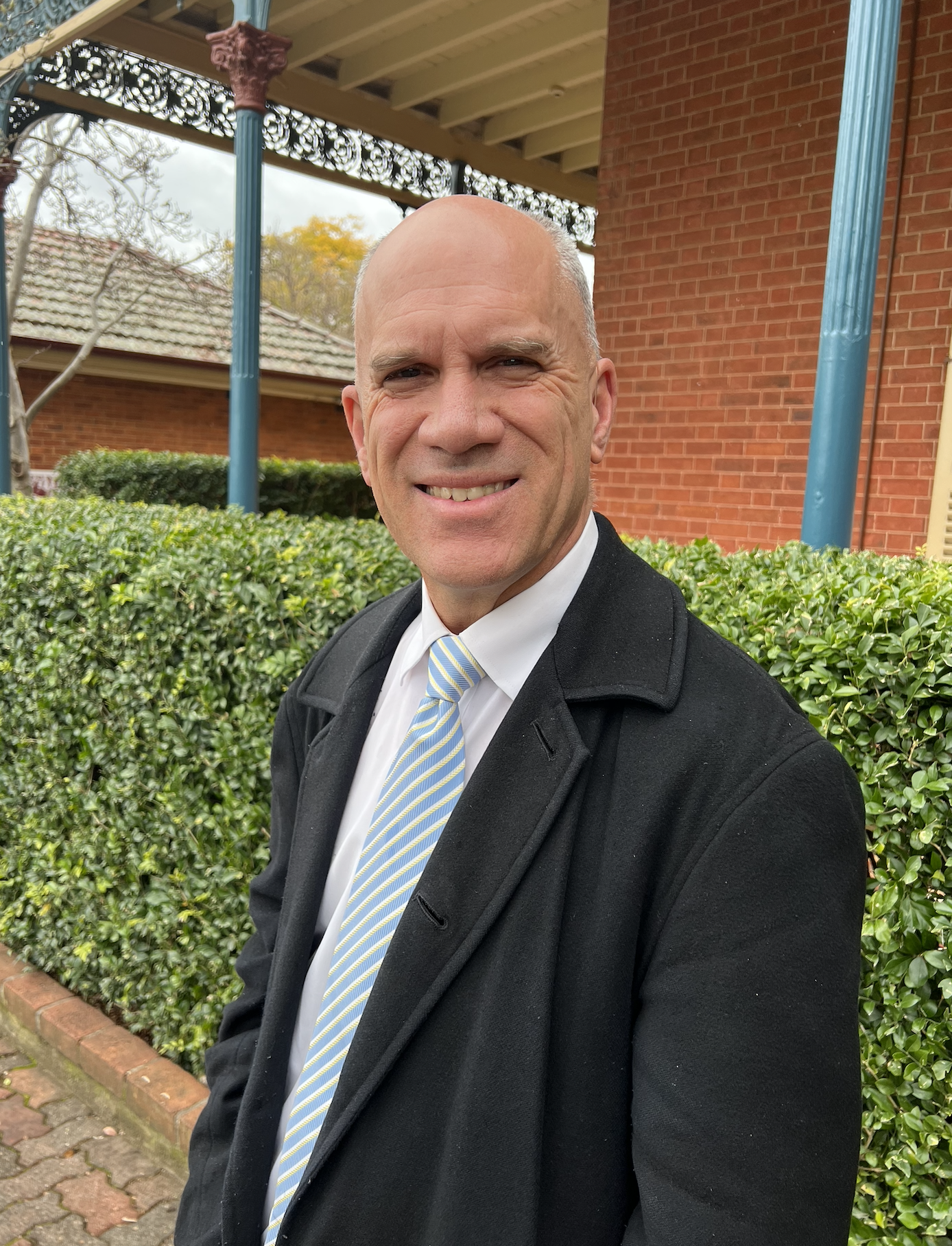 So we were lucky to find a space in his calendar to sit down with him and find out more!
So Mark, Tell us a little more about yourself?
This is my first year at Calrossy; but my 26th year working as a School Chaplain and English teacher (for many of those years, I've also combined both those roles!).
I completed a 3-year Bachelor of Arts (in English, Linguistics and Celtic Studies) at the University of Sydney; followed not long after by a Diploma of Education at Charles Sturt University, Bathurst (which I completed while working my first two years as an English teacher). I also studied at Moore Theological College in Sydney, completing a Bachelor of Divinity (Hons) and a Diploma of Ministry over four years; before completing a Master of Arts (Theology) at the same institution, over 6 or so years, while working at a church and then as a School Chaplain.
Let's have a chat about your classroom! Tell us about your setup and how you engage your students.
I like to have students working in groups and interacting with each other, wherever possible - it makes for good discussion and for students being able to learn from each other. 'Hubs' or a 'horseshoe' structure of furniture are, I find, the best setup to allow that to happen!
I like to use several different methods and techniques to draw students into engaging with the topic or issues for the lesson. I ask questions, and invite the students to do the same, in promoting and enabling learning and understanding. 'Discovery learning', where students investigate and find out the answers, using and evaluating the information they have at their disposal, is a favourite method of operating. Sharing knowledge and ideas that I've been excited to learn for myself, is a great way to share my passion about what I've discovered.
Lesson Planning: How do you plan and encourage your students in the classroom?
I usually plan to start lessons with activities that get students thinking, or that intrigue them; before giving them the guidance and educational tools to learn by discovery. Then I encourage them to confront the 'So what?' moment: What are they going to do with the things that they have learned?
I'm excited when there are the opportunities to explain and help students to discover the riches in the texts we study - whether Biblical or English! It's encouraging when students develop a love for these texts and their rich meaning, including how they explain the nature of us humans and our world. When I see students have those "I get it!" moments. Working with colleagues who are also passionate about these things is inspiring as well!
Tell us about your support network? Who has encouraged you to be an effective teacher?
A very close friend and long-time mentor, now retired, who has been a Principal of various schools in Sydney and country NSW. Colleagues in the English and Christian Studies Departments of the schools in which I've taught. My lecturer in English at CSU Bathurst, when I was doing my Dip Ed. My wife - herself an outstanding teacher in her own right!
Do you have anyone that you are inspired by?
Jesus. He is the ultimate unveiler of truth about God, and us, through His teaching and the example of His own life.
I also have many literary inspirations: JRR Tolkien; TS Eliot; CS Lewis; Shakespeare and the great poets over the ages. The people mentioned in the previous question. Teaching colleagues whom I see making a difference in students' lives.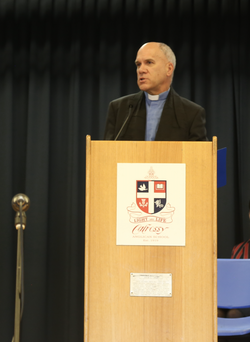 Do you encourage parents to be involved in student learning? How do you encourage the collaboration?
The collaboration is encouraged by inviting, and creating opportunities for, parents to learn about and engage with the classroom activities, Chapels, and other learning events for students. Ensuring that parents feel welcome and comfortable to question and respond to the material we teach; creating opportunities to engage, as their children do, in thoughtful and honest interaction of ideas and opinions.
How do you hope to inspire your own students?
I want them to be life-long learners. To love reading and reflecting upon what they read. To have courage, compassion, and an appreciation of the views of others. To understand their inestimable worth as unique and precious human beings, made in the image of their Creator.
Difficulties and challenges in careers happen, what has been the hardest for you?
A temptation sometimes to take myself too seriously! Walking with colleagues and students through the dark times that can come in our lives.
Do you have a favourite quote to leave us with?
'These three remain: faith, hope and love. And the greatest of these is love.' (1 Corinthians 13:13)