Primary Industries at Calrossy Among State's Best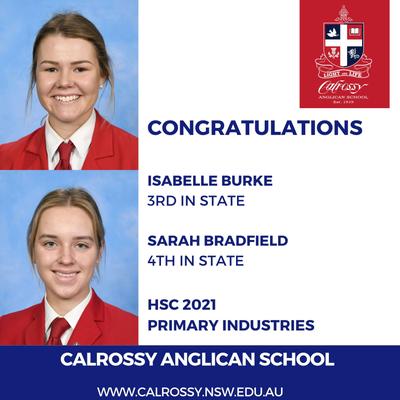 Once again Calrossy's Primary Industries program has produced graduates which are among the top in the State in the HSC.
In the 2021 HSC, Isabella Burke placed third in Primary Industries and Sarah Bradfield fourth in the subject among all the students studying Primary Industries in New South Wales.
On top of these outstanding results the Agriculture and Primary Industries at Calrossy performed significantly above the State average. Agriculture was 11% above the state average, Primary Industries was 9% above.
Check back here next week... where we look forward to bringing you some more details on these great programs when we take a look at what makes them so successful!